Released in 1995 for MS-DOS and later in 1997 for Microsoft Windows, Chewy: Esc from F5 offers players an immersive point-and-click adventure set in a colorful and whimsical universe.
The game revolves around Chewy, a lovable pink alien, and his partner Clint, who embark on a daring quest to infiltrate the Borxian high security zone known as F5.
Their objective is to seize the potent "Red Glump" and prevent the Borxians from using it for their malevolent intentions. However, an unexpected twist leads Chewy's adventure to Earth, where the real journey begins.
Plot and Gameplay
Join Chewy and Clint in their mission to outsmart the Borkians as they navigate F5's intricate security measures, solve puzzles, and interact with a diverse cast of characters.
Players will relish the point-and-click mechanics that enable them to handle items, engage in conversations, and unravel the mysteries that lie ahead.
The heart of the game lies in its endearing storyline and clever puzzles that keep players immersed in Chewy's captivating escapade.
Rescue, Humor, and Puzzles
As Chewy and Clint manage to secure the "Red Glump," they encounter unforeseen challenges that lead to Clint's ship crashing on Earth. This mishap thrusts Chewy into an adventure on our planet, where he must navigate unfamiliar terrain and circumstances.
The game's puzzles, while not as intricate as some of its predecessors, captivate players with their zany and creative nature. Capturing ghosts and crafting best-selling novels are just a couple of the delightful tasks that players will undertake.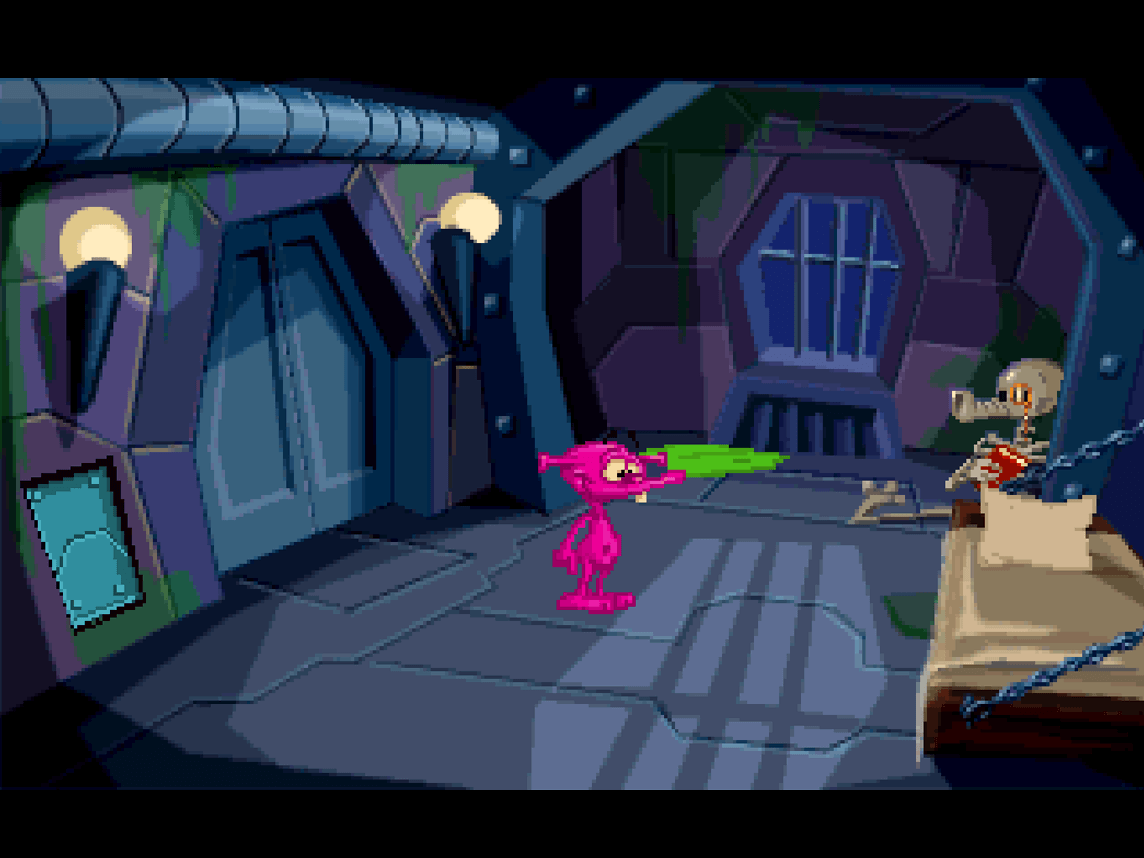 Reception and Legacy
Chewy: Esc from F5 received favorable reviews from various gaming publications. Tap-Repeatedly/Four Fat Chicks awarded the game a solid score of 80/100, praising its classic adventure style, entertaining characters, and visually appealing design.
Did you know that Chewy: Esc from F5 was lauded for its resemblance to the classic LucasArts game "Day of the Tentacle"? The game's distinctive charm and inventive puzzles have secured its place in the hearts of adventure game enthusiasts.
Adventure Classic Gaming recognized the game's appeal to younger players venturing into the adventure gaming genre, commending its simplicity and engaging humor.
Home of the Underdogs highlighted the game's resemblance to LucasArts' iconic "Day of the Tentacle," albeit with its unique charm and whimsy. The title's puzzles, though not groundbreaking, delighted players with their inventiveness and quirky solutions.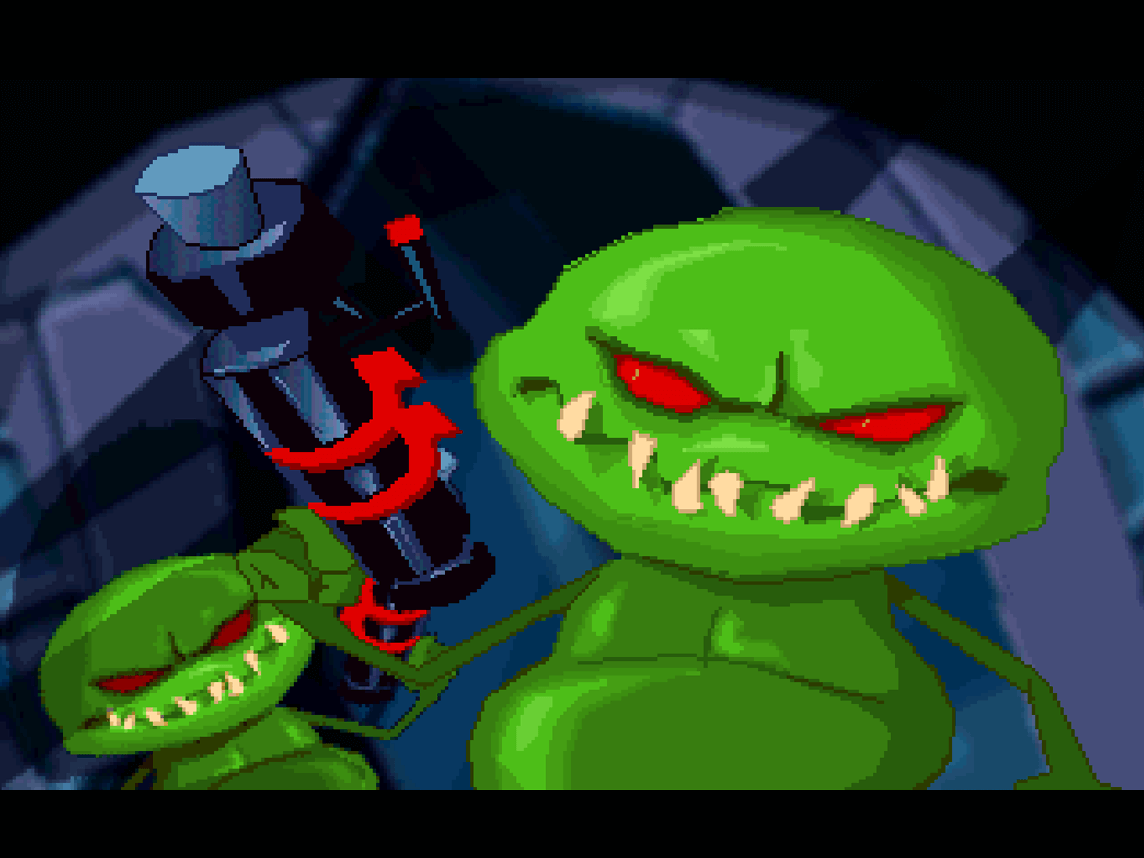 Play Chewy: Esc from F5 Online for Free
You can now experience the whimsical charm of Chewy: Esc from F5 online directly on our website, free of charge.
Immerse yourself in Chewy's intergalactic adventure, solve puzzles, and relish the humor that defines this endearing classic.