Say goodbye to upholding the law. Instead, it's time to break it as you tear through the iconic streets of San Francisco, lovingly referred to as "Cisco" in this game.
Get ready to experience the adrenaline rush as you navigate through landmarks like the Golden Gate Bridge, China Town, and the Twin Peaks.
High-Speed Mayhem: Race Against Time
Your objective in Cisco Heat is crystal clear: beat the clock and reach the next checkpoint before time runs out. But it's not all smooth sailing on these bustling streets.
You'll need lightning-fast reflexes to dodge trams, outmaneuver other cars (often driven by pesky citizens), avoid collisions with buildings, and navigate around road blockades.
Your trusty horn becomes your lifeline as you use it to alert other road users to your presence, avoiding potential disasters.
A Bumpy Ride: The Perils of Cisco Heat
However, Cisco Heat is not without its shortcomings. This racing game, while promising, falls into the realm of mediocrity due to its frustrating collision detection system. Far too often, players find themselves colliding with invisible police cars and trams lurking on the other side of the road.
These unexpected collisions can quickly drain your precious time, making it a daunting challenge to progress to the next stage.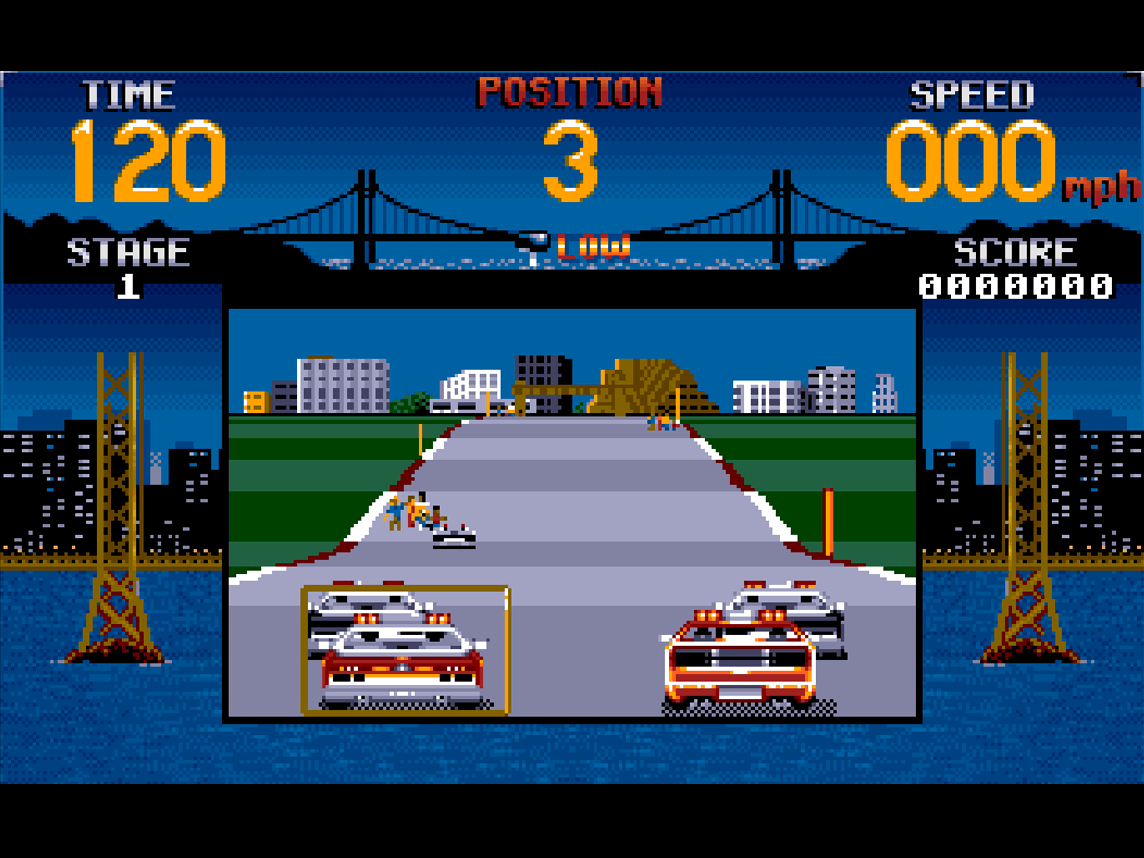 The Legacy of Cisco Heat: A Missed Opportunity
Despite the game's potential, it fails to live up to expectations. Cisco Heat was developed by a team of former Sega employees who later formed BitBox. Their previous work, including Jaleco Rally: Big Run, showcased promise.
However, upon its acquisition by Jaleco, the team embarked on creating a spiritual successor to Big Run, which ultimately materialized as Cisco Heat. While the arcade version received praise for its gameplay, presentation, and controls, home computer ports suffered from poor quality, garnering negative reviews.
Gameplay: Racing Through San Francisco
Players take command of a police squad car on a mission to secure victory in the "National Championship Police Car Steeplechase." The gameplay draws inspiration from classics like Out Run and Chase H.Q.
Your objective is to race against computer-controlled vehicles through different sections, each set in a distinct area of San Francisco, showcasing famous landmarks such as the Golden Gate Bridge, Alcatraz, and iconic tram cars.
These sections feature challenging elements, including steep dives, 90-degree turns, and multiple selectable routes. These routes offer strategic shortcuts, allowing you to bypass specific segments of the race and swiftly transition to another area.
You have the choice of two distinct police cars, both based on the Cadillac Brougham and Nissan 300ZX Z32, each offering a unique driving experience.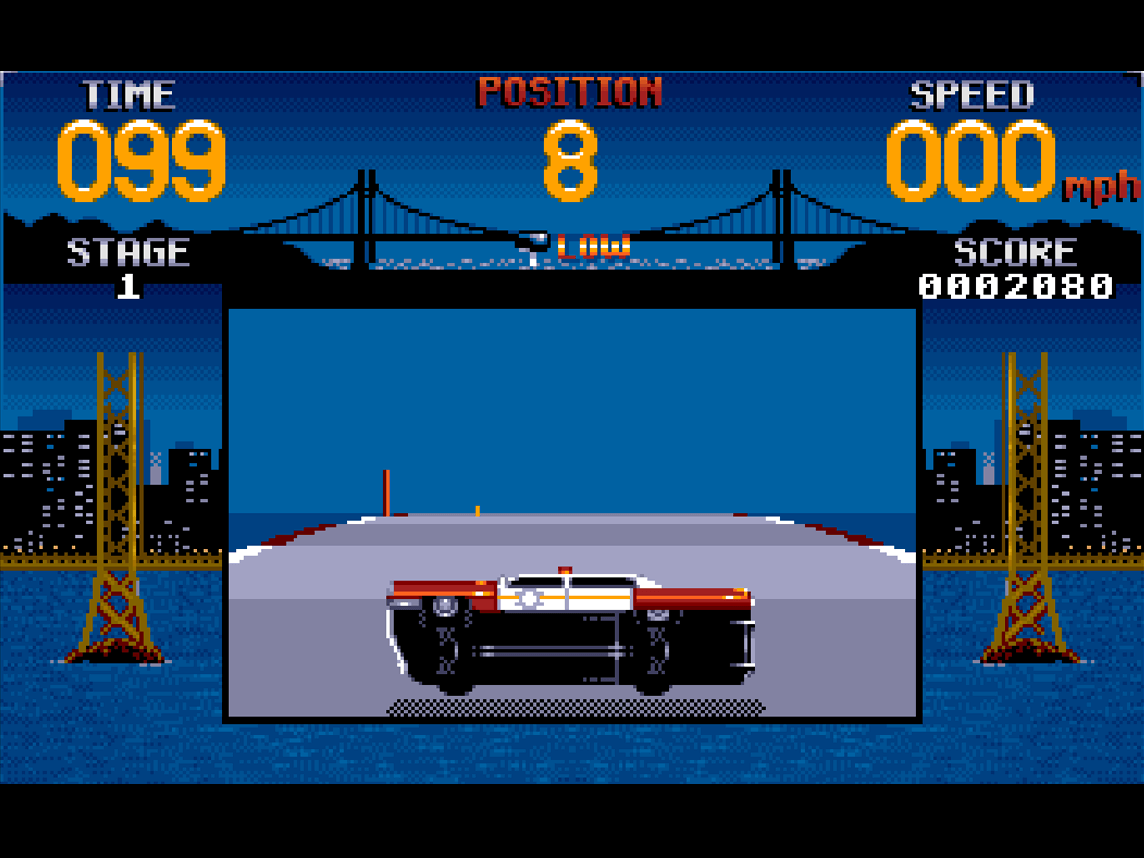 Multiplayer Mayhem: Link Up with Friends
For those seeking a more social gaming experience, Cisco Heat offers the option to connect up to four cabinets for multiplayer mayhem, enhancing the competition and camaraderie.
Conclusion: A Checkered Flag of Mixed Fortunes
In the world of racing games, Cisco Heat emerges as a unique contender with its police car pursuits through the streets of San Francisco. While it delivers an adrenaline-pumping experience, it falls short due to frustrating collision detection issues. Despite its flaws, it's a game that may still appeal to die-hard racing enthusiasts eager to explore every racing game ever created.
"Race through Cisco, break the rules, and chase victory."
Play Cisco Heat Online
Whether you're at your computer, on your mobile device, or using a tablet, Cisco Heat is ready to deliver high-speed thrills on your preferred platform. Play Cisco Heat online!