Conquering the Comet Challenge
Comet Busters! pits you against a field of comet chunks that you must blast through to progress to the next level.
But it's not a solo mission. Along the way, you'll face evil saucers, alien cronies, and even flying remnants of dead planets, all determined to take you down.
Blast Your Way to Victory in the Cosmic Arena!
Gameplay and Multiplayer Madness
The game offers both single-player and multiplayer modes to suit your cosmic conquest preferences. You can either go solo on one PC or challenge your friends over a modem, serial cable, or TCP/IP network, even taking the battle online.
What's more, you're armed with four special abilities to enhance your gameplay experience: Hyperspace, Shields, Disrupter, and Cloak (primarily useful for multiplayer).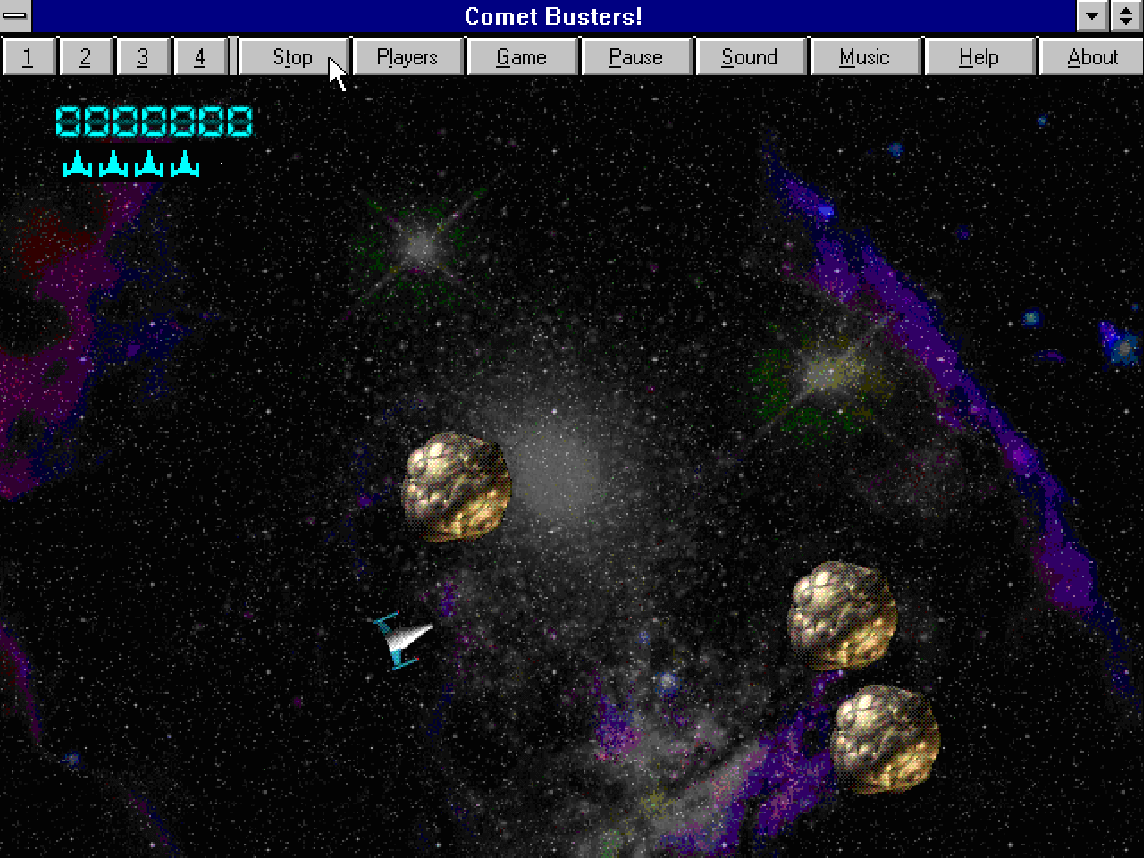 Multiplayer Mayhem and Tournament Mode
In Comet Busters!, you can engage in thrilling multiplayer battles where two to four players compete to determine the last one standing on each level. You can even choose between various settings, including having rocks bounce, be destroyed on impact, or not having any rocks at all.
It's a frenetic multiplayer experience that adds a new dimension to the game.
The Evolution of Comet Busters!
Comet Busters! has come a long way since its initial release in 1991, where it had a registration cost of $9. The game started as shareware and has since become freely downloadable.
The latest version, 1.4, is compatible with modern Windows operating systems, offering a robust multiplayer experience for up to four players on a single PC or two players online.
Conclusion
Comet Busters is not just a game; it's a cosmic battle that will keep you on the edge of your seat. With its engaging gameplay, thrilling multiplayer modes, and challenging cosmic adversaries, it's a must-play for anyone seeking an out-of-this-world gaming experience.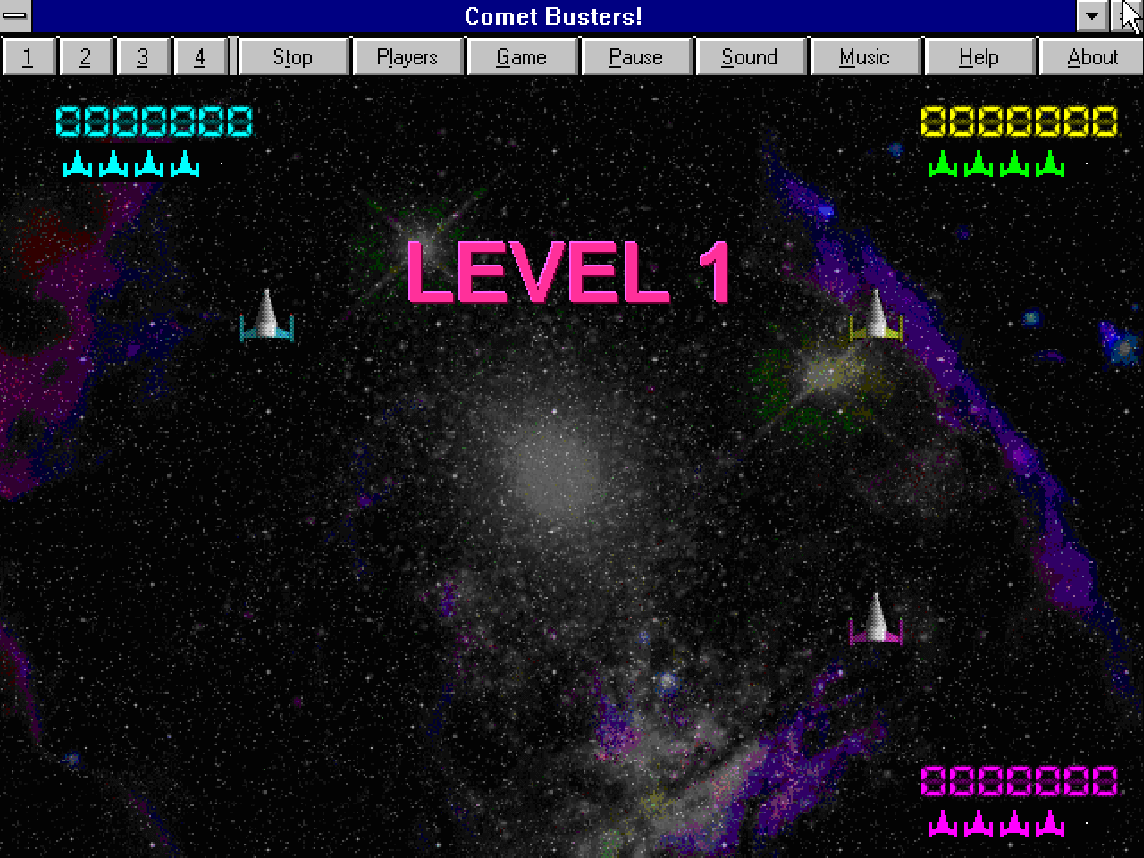 Play Comet Busters! online
Now you can play Comet Busters! online once again, in a web browser, for free!