Introduction
In this game, real estate is the name of the game, and you'll need to do whatever it takes to outshine the competition. From humble beginnings to high-stakes property development, Constructor lets you explore it all.
Starting from Scratch
Your journey begins with a small plot of land, your company headquarters, a construction team comprising a foreman and a handful of workers, and a repairman. Your first task? Build a wood mill and provide housing for the lowest rung of society: the slobs.
These fast reproducers can help you train new workers. As soon as you have three different wooden huts, the council grants permission to construct a cement yard, opening the door to more sophisticated buildings.
However, slobs don't exactly savor luxury living. To elevate their quality of life, you can establish a gadget factory to provide computers for their homes, ushering in a new generation of well-educated citizens. While your workers can handle themselves in a brawl, it's best to leave violence to the professionals.
After constructing a Pizza Parlor, you gain access to gangsters who can handle tricky situations, dealing with foremen or demolishing problematic buildings at the council's request.
Construction as Warfare
In Constructor, the building is just one facet of the game. It's a ruthless battleground where all is fair in war and construction is, indeed, war. You can send your foremen to capture buildings belonging to other teams or, if you're feeling particularly ruthless, house the scum of society in their estates.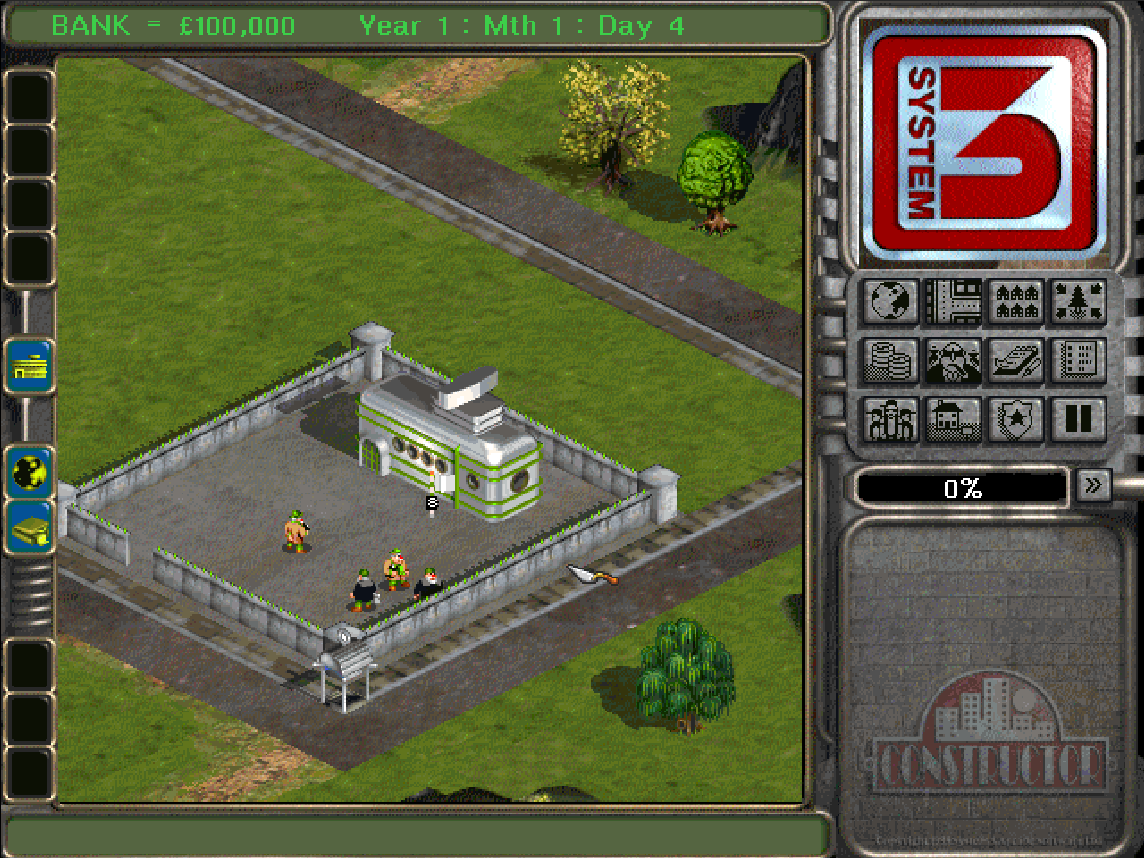 From hippies to ghosts, these undesirables can wreak havoc on your competitors' properties.
Feeling mischievous? Send thugs to throw wild parties in your tenant's houses. Need extra cash or building materials? Deploy thieves to liberate rival teams of their resources. All this while safeguarding your own interests by assigning police patrols to critical areas.
Remember, Constructor is not just about bricks and mortar; it's about cunning strategy and outwitting your rivals in the ruthless world of real estate.
Over time, constructing more amicable buildings pays off. Schools enable the production of well-mannered citizens, hospitals speed up injury recovery, and parks offer much-needed relaxation. However, jealousy can simmer among neighbors, so be mindful of tenant requests and demands, as failing to meet them can turn the council against you.
The Balancing Act
Success in Constructor hinges on finding the right balance among your tenants. Overemphasizing one aspect can lead to financial strain, workforce shortages, vacant houses turning into rubble, and even attracting giant cockroaches.
Straying from tenant requests can also alienate the council, making your job even more challenging. The game's difficulty level affects map selection and the actions of the undesirables. Higher difficulty settings mean more computer players, up to three, can be activated.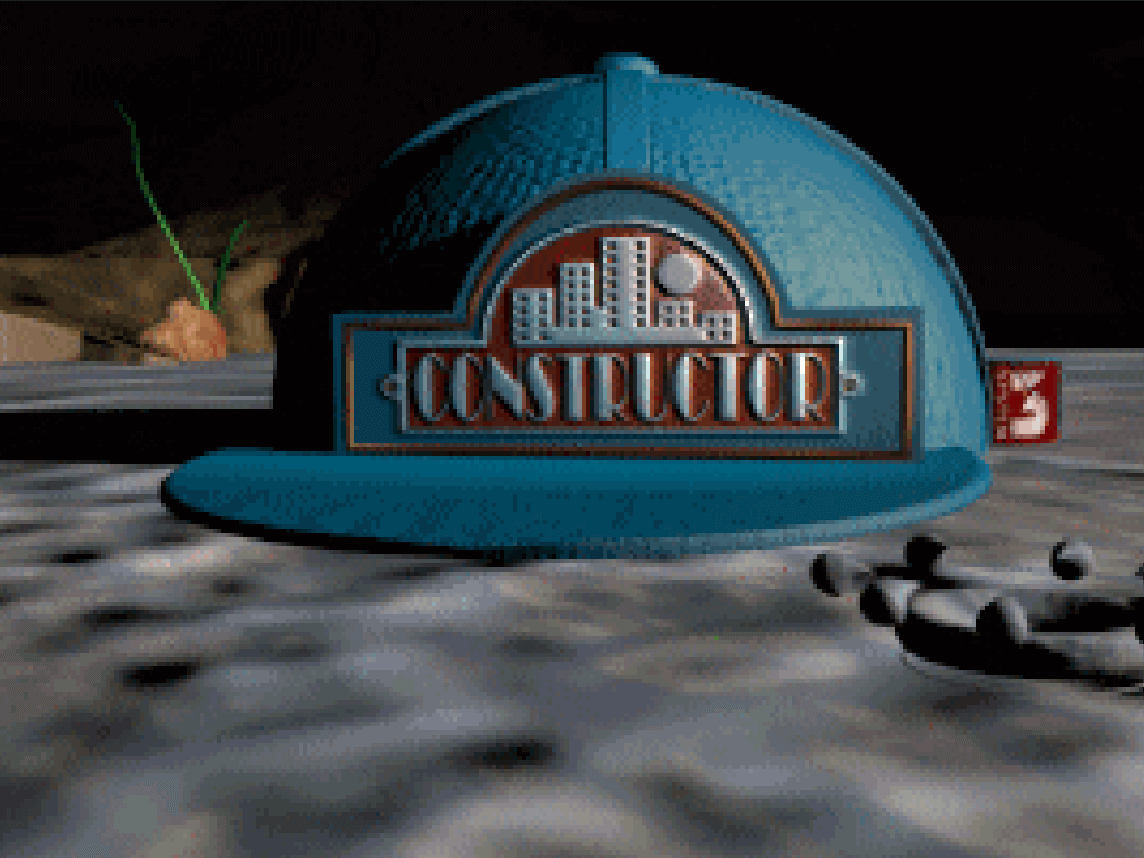 Conclusion
Constructor is a game that combines construction, strategy, and competition in a unique and entertaining way. It challenges players to navigate the complexities of real estate development while contending with a host of eccentric characters and unexpected obstacles.
So, are you ready to take on the role of a construction tycoon and conquer the world of Constructor?
Play Constructor Online
Whether you're at home or on the move,  you can enjoy this thrilling real estate adventure Constructor on your desktop, mobile devices, or tablets. Play Constructor online and build your construction empire from the ground up!