Introduction
DinoPark Tycoon, a business simulation video game, lets you venture into a world where dinosaurs are the stars of your very own theme park. Developed by Manley & Associates and published by MECC in 1993, this game offers a unique blend of strategy and education.
In this review, we'll explore the captivating world of DinoPark Tycoon, where you'll manage every aspect of your park to ensure it thrives.
Gameplay and Objectives
Your mission in DinoPark Tycoon is to become a successful dinosaur park manager. You start with either a $5,000 or $20,000 loan, depending on the version. This money is your lifeline, used for purchasing land, dinosaurs, fences, food, and hiring employees essential for park operations.
Failure to meet loan payments could lead to the park's foreclosure, so managing your finances is crucial.
Once you've paid off your loan, the real fun begins. Expand your park, attract more visitors, and watch your profits soar. If you ever feel lost, a friendly animated dinosaur will guide you through the game.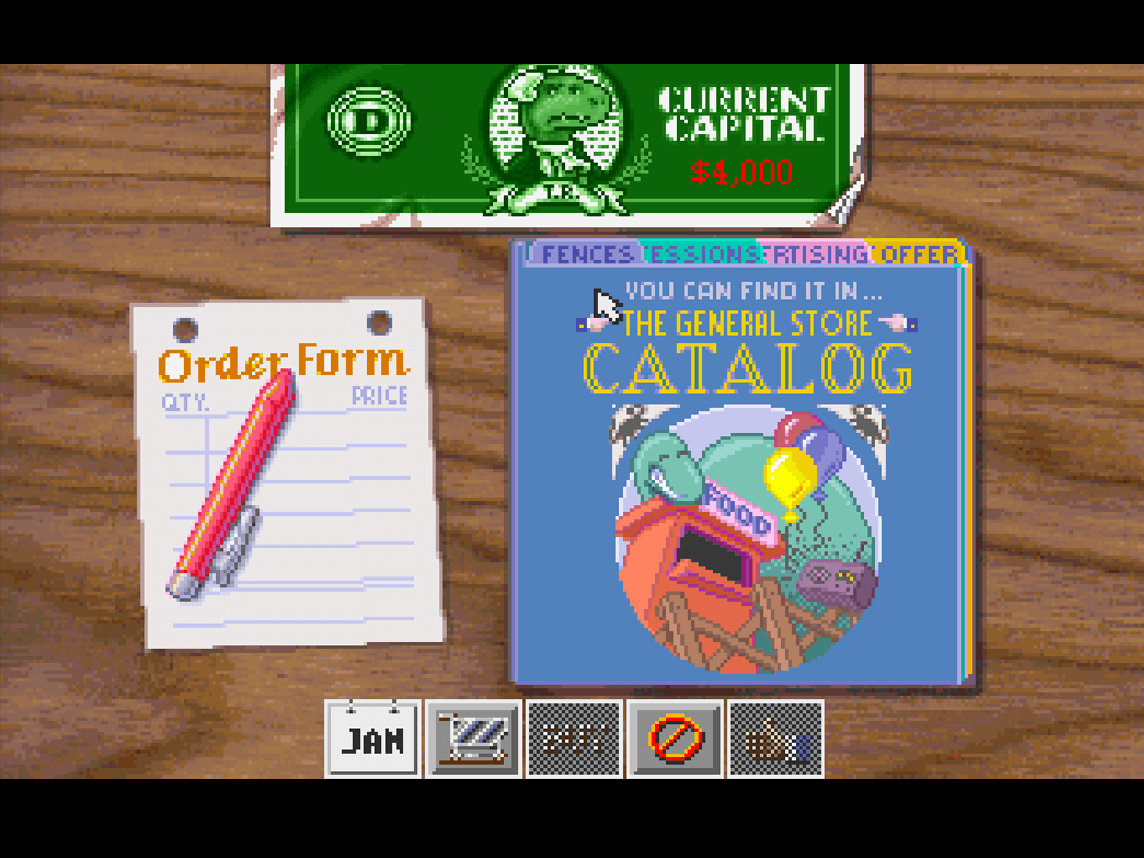 The Business Side of DinoPark Tycoon
DinoPark Tycoon stands out as a unique blend of business strategy and education. You'll be tasked with various responsibilities, including borrowing money, buying and selling dinosaurs, and investing in secure fencing, like electric fences, to keep your prehistoric stars safe.
Hiring staff, from maintenance crews to tour guides, is essential. Building facilities like washrooms, concession stands, and parking lots will keep your visitors happy.
To further aid your decision-making process, the game provides a dinosaur fact guide, daily records, quarterly financial reports, and a calendar. You can even buy seeds to cultivate plant life for your herbivorous dinos. And if you ever need a break from the business side, take a moment to watch your park come to life with people strolling through and more.
Did you know that DinoPark Tycoon was one of the pioneering games that seamlessly combined education and entertainment? While having fun managing your dinosaur theme park, you'll also learn about financial management, strategy, and the fascinating world of dinosaurs. It's not just a game; it's a learning adventure!
Managing Supplies and Challenges
Players will regularly visit supply stores to purchase essential items for park maintenance. Meat for carnivores, plants for herbivores, and seeds for planting can be found in the food store. The general store offers various types of fences for dinosaur pens, concession facilities, and advertising options for your park.
The employment office lets you hire personnel to run the park smoothly, while Dino City is your one-stop shop for dinosaur purchases.
As time passes, you'll encounter challenges like escaped dinosaurs, sick employees, and seasonal fluctuations in attendance. You'll also have the option to sell your park, and if it's been a success, you'll earn on-screen recognition and a spot on the top scores list.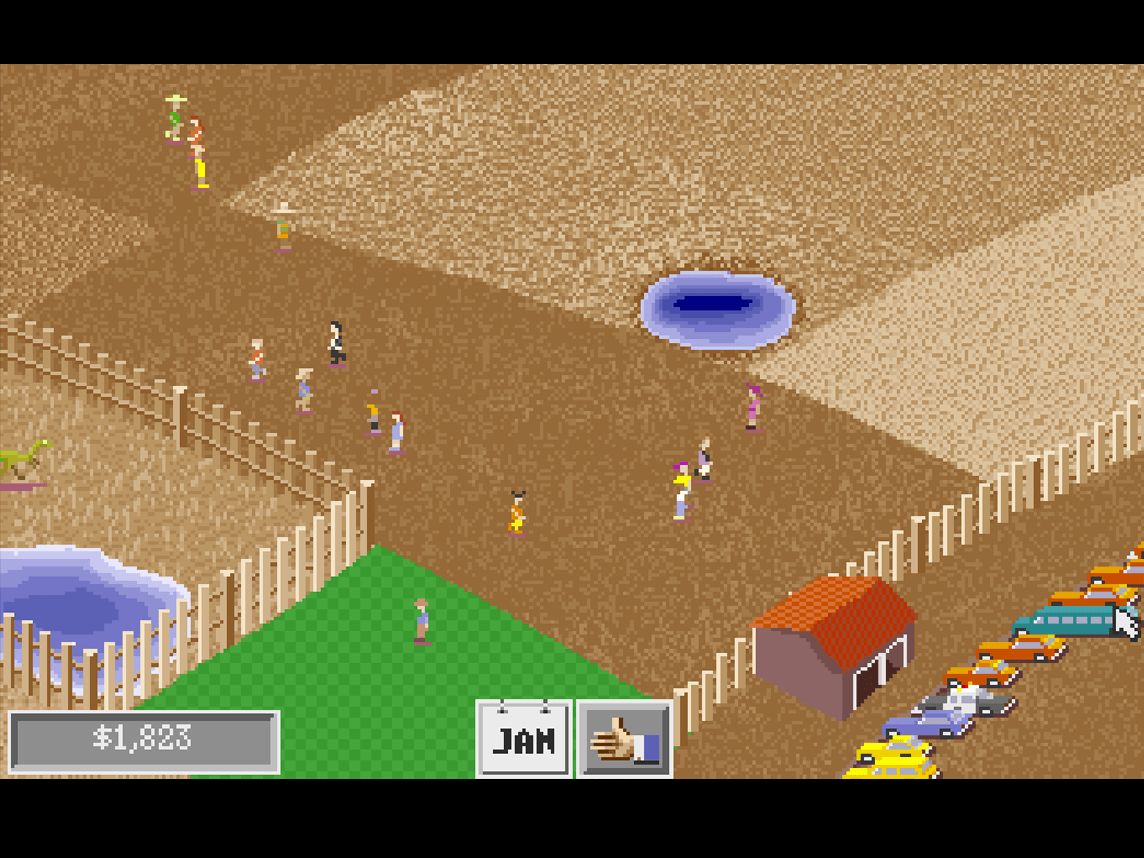 Conclusion
DinoPark Tycoon is a delightful journey into the world of dinosaur-themed amusement. With its blend of business strategy and educational elements, it offers a unique gaming experience. Manage your finances wisely, build a thriving park, and overcome challenges to become the ultimate dinosaur park tycoon.
Play DinoPark Tycoon online
Play DinoPark Tycoon online on our website and embrace the adventure on your mobile or tablet. It's time to let your inner park manager roar!