Dogz by Ubisoft offers a unique virtual pet experience on Game Boy Advance. Immerse yourself in the world of puppy simulation and embark on a heartwarming journey to raise and befriend your digital canine companion.
Choosing Your Perfect Pup
Begin by customizing your gaming experience. Select your gender, name, and preferences for your soon-to-be furry friend. Explore various pet shops, each housing a selection of adorable puppies. Your mission: find the perfect companion to bring home and care for.
Building the Bond
Your journey kicks off as a third-grader eager to add a new member to the family. Interact with your puppy through engaging activities, from playful games to essential training sessions. Your parents guide you on the path to responsible puppy parenting, offering valuable advice throughout the game.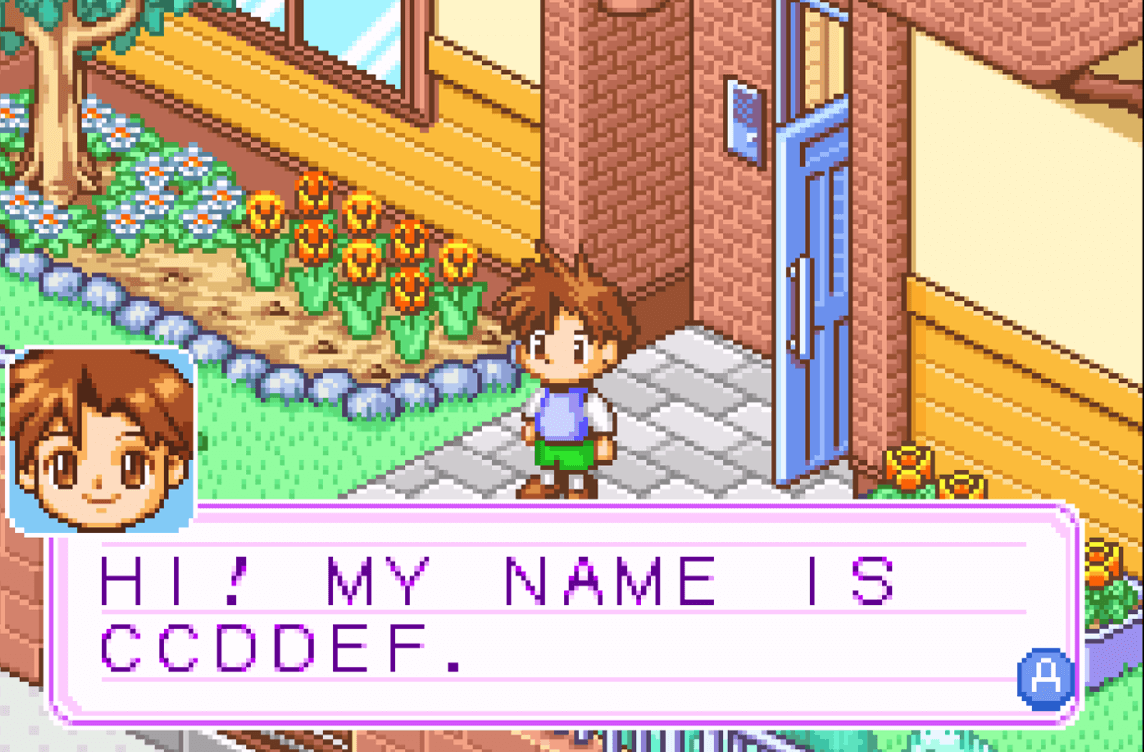 Nurturing Your Virtual Friend
Your responsibilities include showering your puppy with attention, teaching it commands, and maintaining its well-being. Master basic commands like "carry," "sit," "lie down," and "bed" before progressing to advanced tricks. Keep a close eye on your puppy's needs, from food and water to playtime and cleanliness.
Managing Your Daily Routine
Navigate through the game by moving from room to room, with time passing in intervals. Plan your activities wisely as bedtime approaches at 9 pm. Assess your puppy's progress through a detailed status screen, tracking elements like training, fur coat, friends, and walking status.
Weekly Check-ups and Vet Visits
Saturdays bring visits to the veterinarian, providing insights into your puppy's well-being. Follow the vet's advice to ensure a happy and stress-free companion. Progress through the weeks, addressing your puppy's needs and unlocking new items to enhance your virtual pet experience.
Extended Gameplay and Mini-Games
Complete the three-week cycle, saving your progress in designated slots for future visits. Explore additional modes where you can revisit your puppy, play mini-games such as puppy-style Othello and obstacle courses, or engage in a puppy knowledge quiz.
Multiplayer Adventures
Connect with friends using the Game Boy Advance link cable, extending the joy of virtual puppy companionship. Share your puppy's progress and enjoy the camaraderie of like-minded players.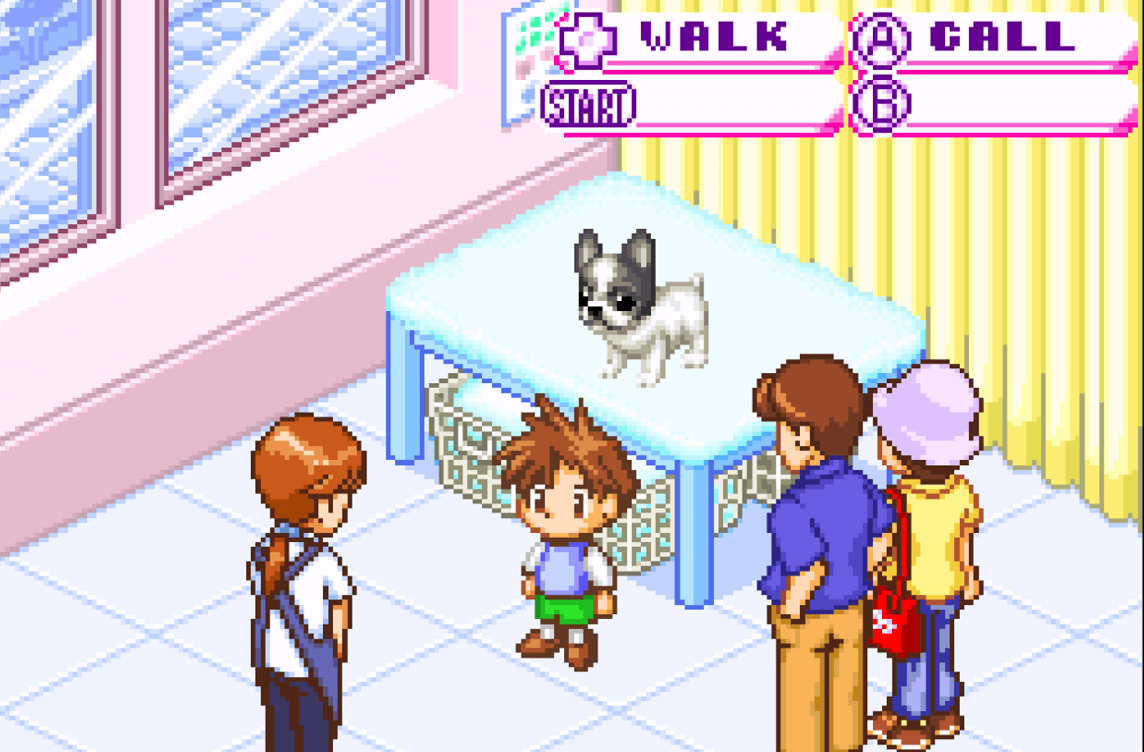 Conclusion
Dogz for Game Boy Advance provides a delightful virtual pet adventure tailored for younger audiences. With its charming graphics, engaging gameplay, and the nostalgic feel of raising a virtual puppy, it offers a unique experience, although more seasoned players may find it less interactive compared to modern alternatives like Nintendogs.
Unleash the joy of virtual companionship – Dogz, where every wagging tail tells a tale of friendship.
Play Dogz Anywhere, Anytime
Experience the joy of raising your virtual puppy not only on your Game Boy Advance but also on your web browser, mobile phone, and tablet. Seamlessly switch between devices and continue the heartwarming journey with your furry friend.