Behind the wheel of high-performance cars like the Corvette and Porsche 911, players will experience the ultimate test of speed and skill on a variety of tracks, each available in both standard and reverse modes.
But the real challenge lies in facing off against the infamous Bullet car in the ultimate championship race.
A Blast from the Past
Screamer, an MS-DOS compatible racing video game, took the gaming world by storm. Featuring texture-mapped polygon-modeled tracks and cars, it was a pioneer in delivering stunning visual experiences.
The game shares its DNA with Namco's Ridge Racer, adding its unique flavor to the world of arcade-style racing games. The sheer thrill of Screamer led to the release of a sequel, Screamer 2, in 1996.
"Feel the rush as you hurtle through winding tracks, pushing the limits of speed and control."
Picture this: lights blurring, the crowd becoming a mere blur, your helmet clattering against the roll bar, and the competition entering overdrive mode. Tears streaming from your eyes, but not from fear – it's the intense adrenaline coursing through your veins.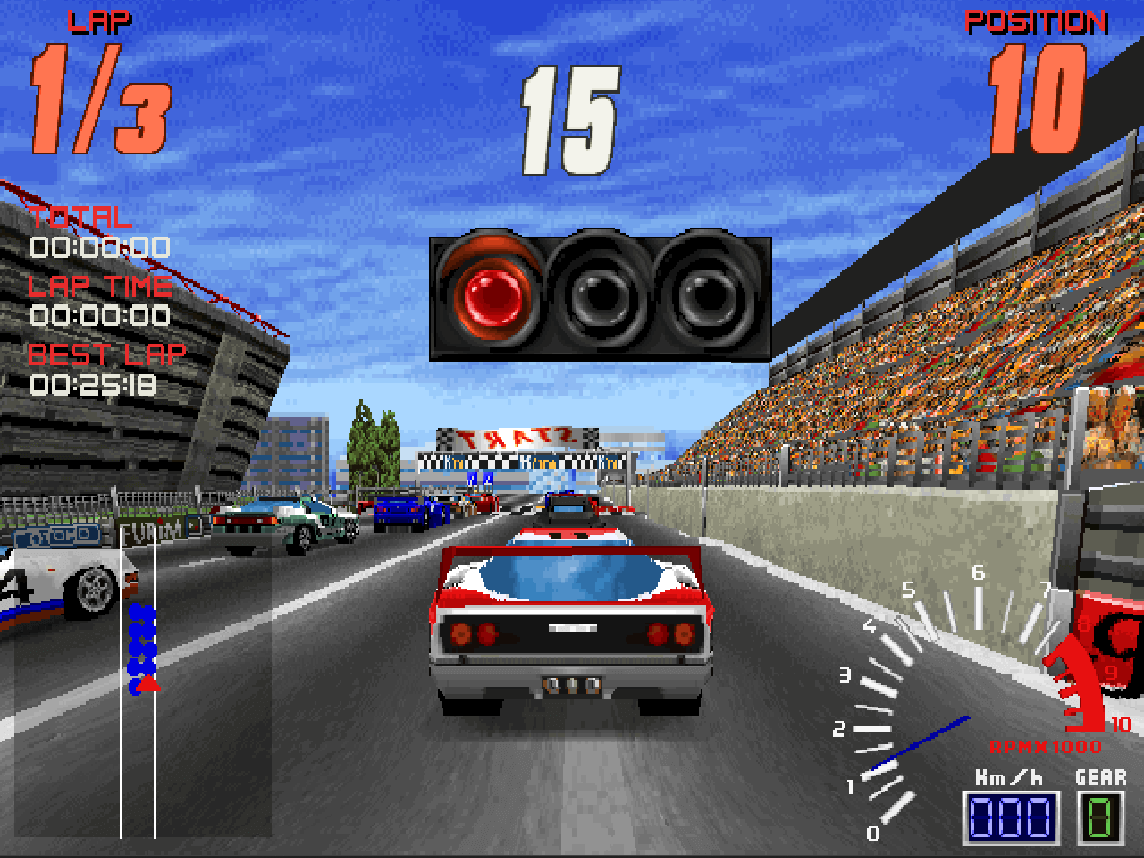 You grip the steering wheel as sweat trickles from your palms. You're approaching a turn at a staggering 200 miles per hour, relying on centrifugal force to keep you on track.
This is Screamer – a high-octane arcade racing experience that takes speed to the extreme. Strapped into a racing machine crafted for the Autobahn, you'll redefine the meaning of fast on this thrilling 3D journey.
Key Features:
Great, Addictive Gameplay: Brace yourself for addictive, arcade-style racing action that will keep you coming back for more.
Unrealistic Driving Mechanics: Experience driving mechanics so over-the-top that you'll yearn to powerslide like a pro in real life.
The Arcade-Style Rush
Screamer offers a 3D perspective on arcade-style racing. While it may not adhere to the strictest standards of realism, it more than compensates with breakneck speed and heart-pounding crashes. In this demo version of the game, you'll find yourself racing against nine opponents on a single track, with no fuss over options – just pure, unadulterated racing excitement.
The full game takes things up a notch, offering a plethora of car options and tracks to choose from.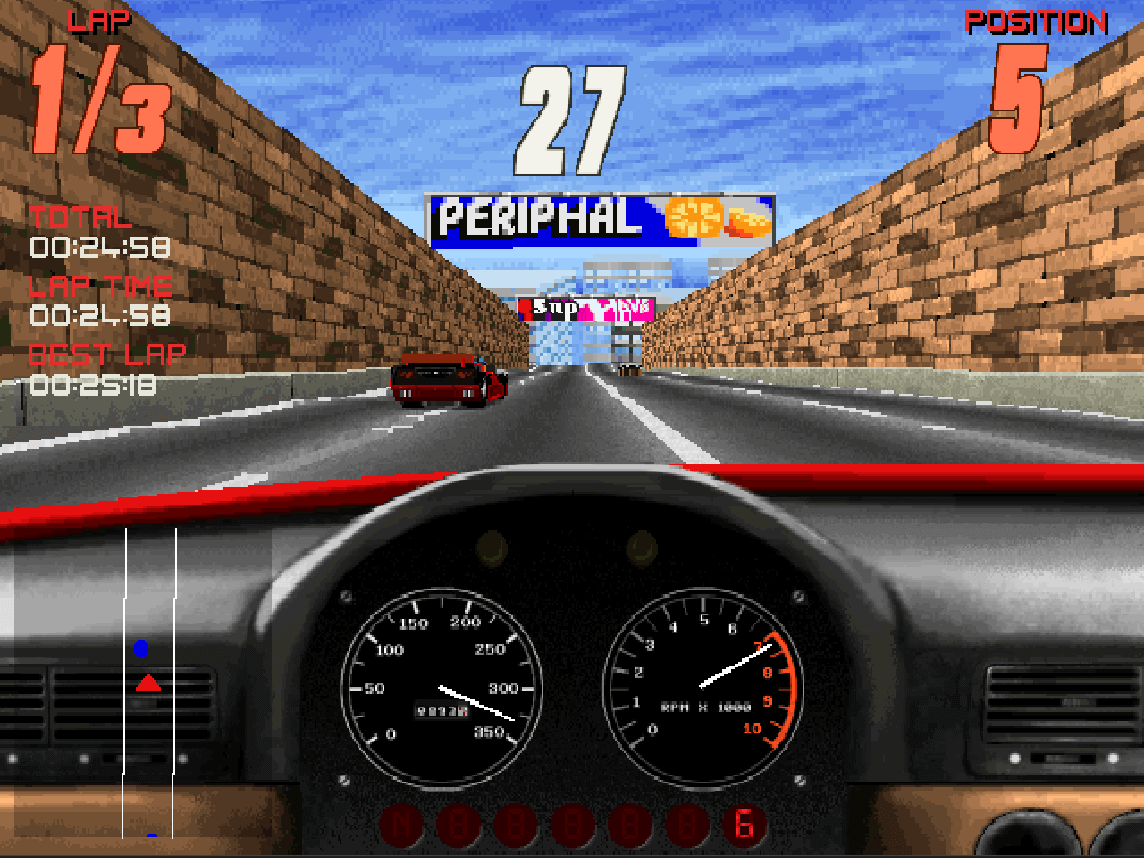 Conclusion: Unleash Your Inner Speed
Screamer isn't just a game. It's a wild ride that catapults you into a world where speed is everything. So, fasten your seatbelt, grip that steering wheel, and get ready to redefine the limits of velocity in this heart-pounding journey.
Play Screamer Online
Now you can play Screamer online, in your web browser.