Introduction
Sensible World of Soccer, a creation by Sensible Software, graced the gaming world in 1994 as a sequel to the beloved Sensible Soccer. It combined the essence of a 2D football game with an intricate manager mode, providing gamers with a comprehensive soccer experience.
This legendary title featured an impressive roster of 1,500 teams and a staggering 27,000 players, showcasing professional football data from around the globe.
The Gameplay
At first glance, the gameplay appears deceptively simple, with just eight directions and a single fire button. However, Sensible World of Soccer boasts an array of context-sensitive actions that can be executed without relying on predefined keys.
This innovation added depth and complexity to the game, making it both accessible for newcomers and engaging for seasoned players.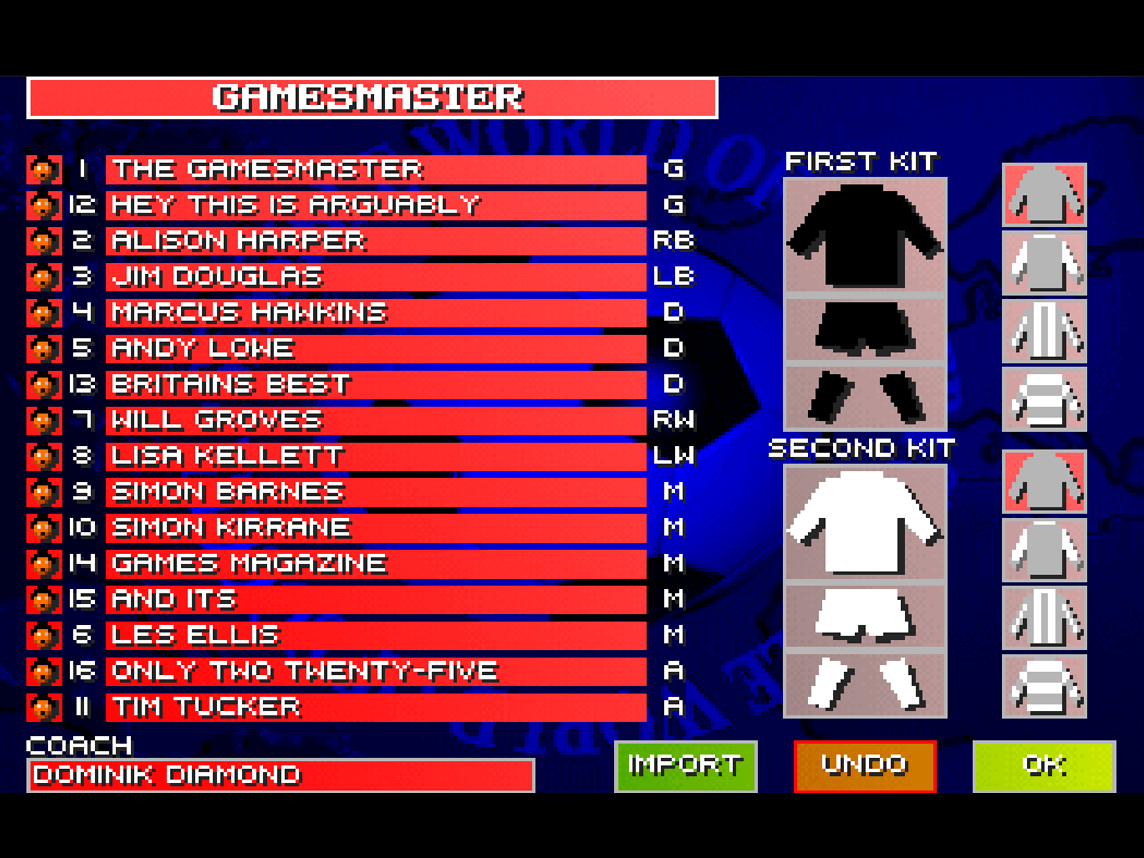 Recognition and Acclaim
The impact of Sensible World of Soccer on the gaming industry cannot be overstated. In 1996, it earned the prestigious title of "best game of all time" from Amiga Power. GamesMaster, in the same year, ranked the Amiga version 36th on their "Top 100 Games of All Time" list.
The game's enduring influence was further solidified when, in 2004, the Amiga edition found its place in GameSpot's esteemed collection of the greatest games in history.
A landmark moment came in 2007 when Sensible World of Soccer was recognized as one of "the ten most important video games of all time" by a panel of esteemed game designers, researchers, and journalists. It was the only European-developed game, the sole representative of the sports genre, and notably, the most recent title on the list.
The Soccer Universe
Sensible World of Soccer extends its virtual realm to include nearly every significant soccer league worldwide, some boasting multiple divisions. It meticulously replicates international competitions for both clubs and national teams.
The game introduces a career mode, enabling players to immerse themselves in up to 20 seasons as either a player-manager or manager.
Every team featured in the game is populated by real players from the 1994/1995 season, complete with authentic names, strengths, and weaknesses. The management aspect allows players to buy these players, numbering a remarkable 24,000, as long as they have the funds and an available slot on their team.
Additionally, the game offers a plethora of play options, including friendly matches, single seasons in various competitions, and customized tournaments inspired by real-world events. These competitions are open for selection from any country, and every team can be controlled by either human players or computer-controlled AI.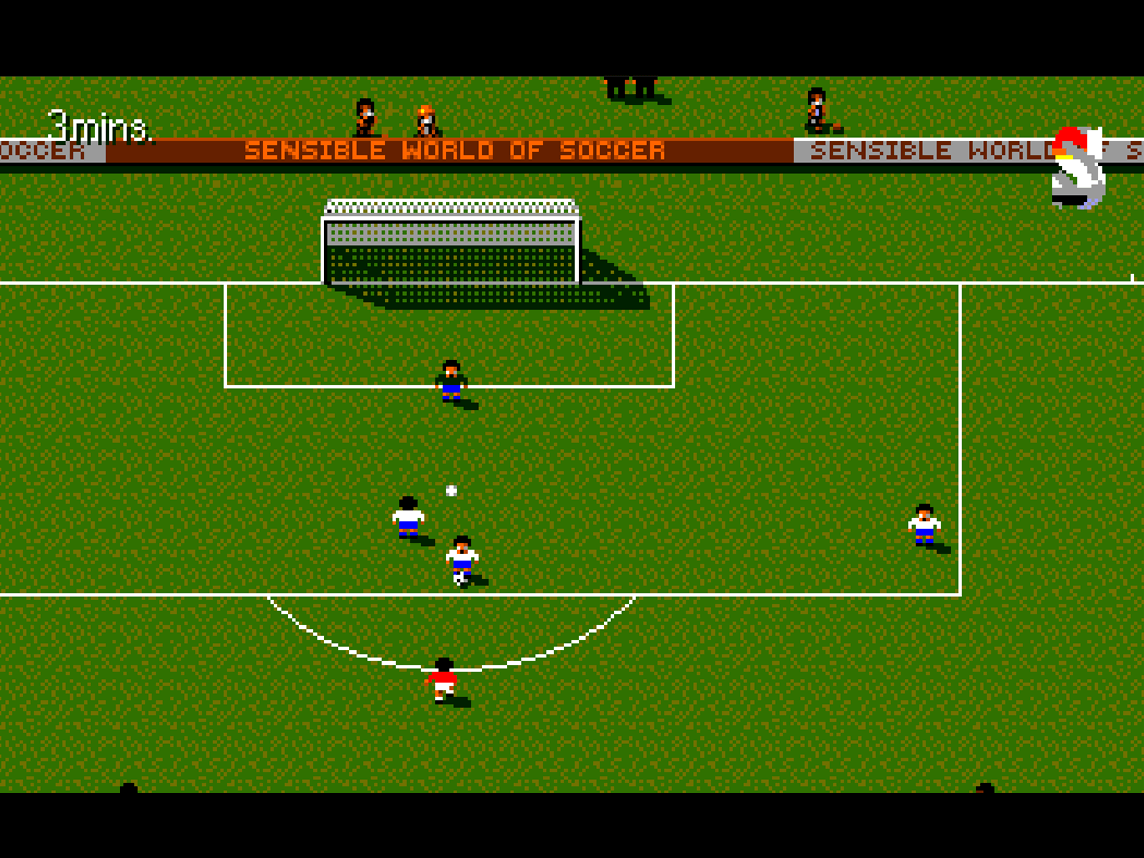 The DOS Version
The DOS version of Sensible World of Soccer is rooted in Amiga version 1.1, featuring season data from 1995/1996. This update introduces the ability to switch between player-manager and manager-only roles before each career match, along with enhanced on-pitch skills tailored to player teams.
Players' statistics improve with consistent goal-scoring, adding an extra layer of depth to the gameplay.
Conclusion
Sensible World of Soccer stands as a testament to the enduring appeal of classic video games. With its blend of intuitive gameplay and managerial complexity, it remains a beloved title that captivates gamers of all generations.
Play Sensible World of Soccer online
You can relive the magic of Sensible World of Soccer by playing it for free on our website, where it's available to enjoy online across various devices, including mobile phones and tablets.