ShadowCaster will transport you to a realm where ancient powers and shapeshifting abilities collide. Let's explore the depths of this epic tale that blends action, puzzles, and intrigue.
The Tale of Kirt, the Last Shapeshifter
Our story begins in a peaceful land, where Kirt, an ordinary young man, resides with his beloved grandfather.
Little does he know that his destiny is far from ordinary. Unveiled to Kirt by his wise grandfather, he is the last of The People, an ancient race gifted with the extraordinary ability to transform into magical creatures.
However, the history of The People is stained with betrayal and a brutal massacre at the hands of Malkor's followers, once-renegade shapeshifters lured by the corrupting allure of power.
Now, Malkor's malevolent minions are relentlessly pursuing Kirt. To vanquish this rising evil, Kirt must master the long-forgotten arts of his people. In a world fraught with danger, he is the last hope to thwart the impending darkness.
Shapeshift and Conquer
ShadowCaster is a first-person action with RPG elements and perplexing puzzles. In a world reminiscent of Wolfenstein 3D, the game introduces the ability to jump, swim, and even take flight when the circumstances allow.
Yet, the most extraordinary feature lies in Kirt's shapeshifting talents. Throughout the game, he gains the power to transform into a variety of magical creatures, each wielding unique strengths and vulnerabilities.
These forms include a four-armed cat with the ability to perceive the invisible, a nimble leprechaun capable of navigating tight spaces and unleashing swarms of insects, a formidable dragon, and more. Some of these forms harness magic, demanding the expenditure of magic points for spells.
A Deeper Dive into the Enhanced Version
The enhanced CD-ROM edition of ShadowCaster enhances the experience with redbook audio narration, two additional levels, and enthralling 3D rendered cutscenes. Dive into the immersive storytelling and expand your journey through the mystical realms of this epic tale.
Play ShadowCaster online
ShadowCaster is available to play online in a web browser, using a tablet, or gaming on your mobile device.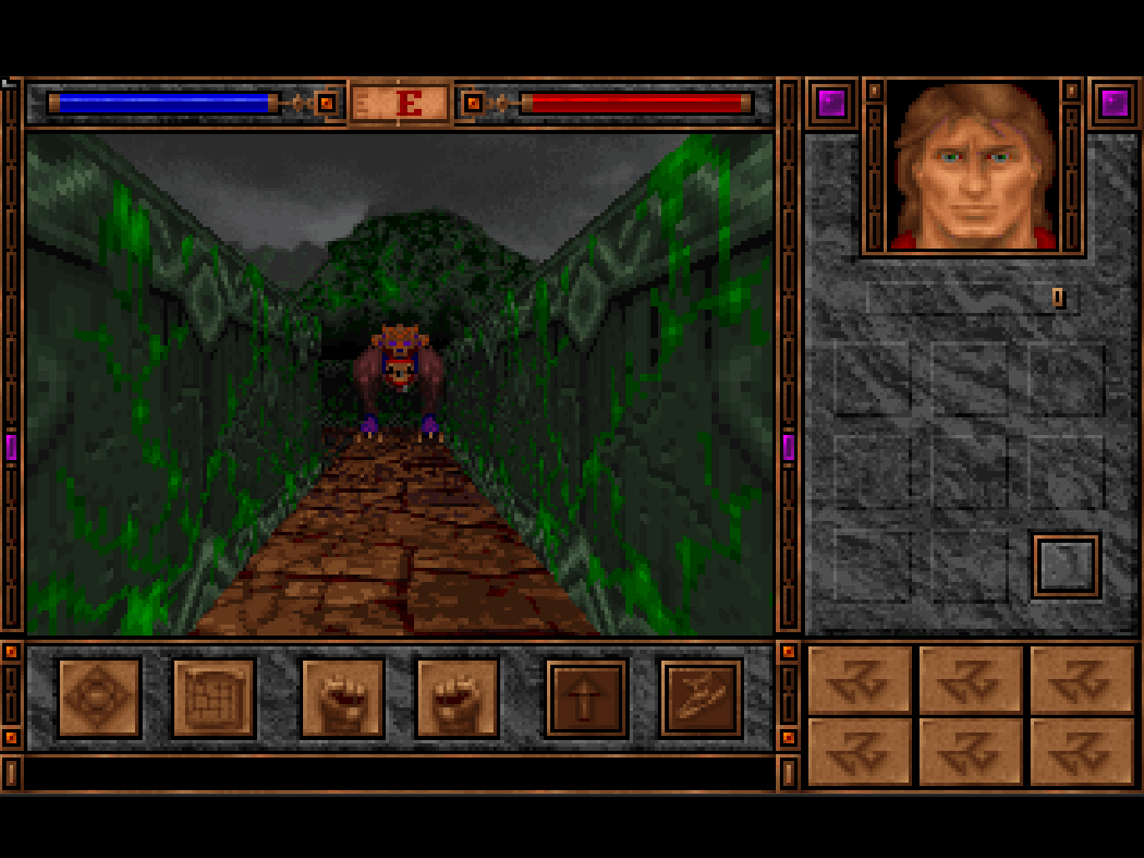 Conclusion
ShadowCaster providing players with an innovative and addictive experience with action and role-playing elements. As Kirt, the last shapeshifter, you hold the fate of the mystical realm in your hands.
Are you prepared to face the darkness and unveil your true powers?