Sid Meier's Colonization, released in 1994, is a turn-based strategy game that immerses players in the exciting era of early European colonization of the New World, spanning from 1492 to 1850.
Developed by Brian Reynolds and Sid Meier, this game allows players to take on the role of colonial powers such as England, France, The Netherlands, or Spain, as they establish and expand colonies in the Americas.
Sid Meier's Colonization Gameplay
In Colonization, players begin their journey in 1492 with a ship and two units, sailing into the unexplored territories of the New World. They must explore the land, build colonies and structures, manage resources, and engage in trade with Europe and indigenous Indian tribes.
The game features a choice between a historical map of America or a randomly generated New World map, adding to the game's replayability.
Colonists play a crucial role in the game, and players must assign them various tasks to develop their colonies. Each colonist type – free citizens, indentured servants, and petty criminals – brings unique advantages and can eventually become specialists in specific professions.
Additionally, players can interact with indigenous Indian tribes, converting them to Christianity or learning skills from them.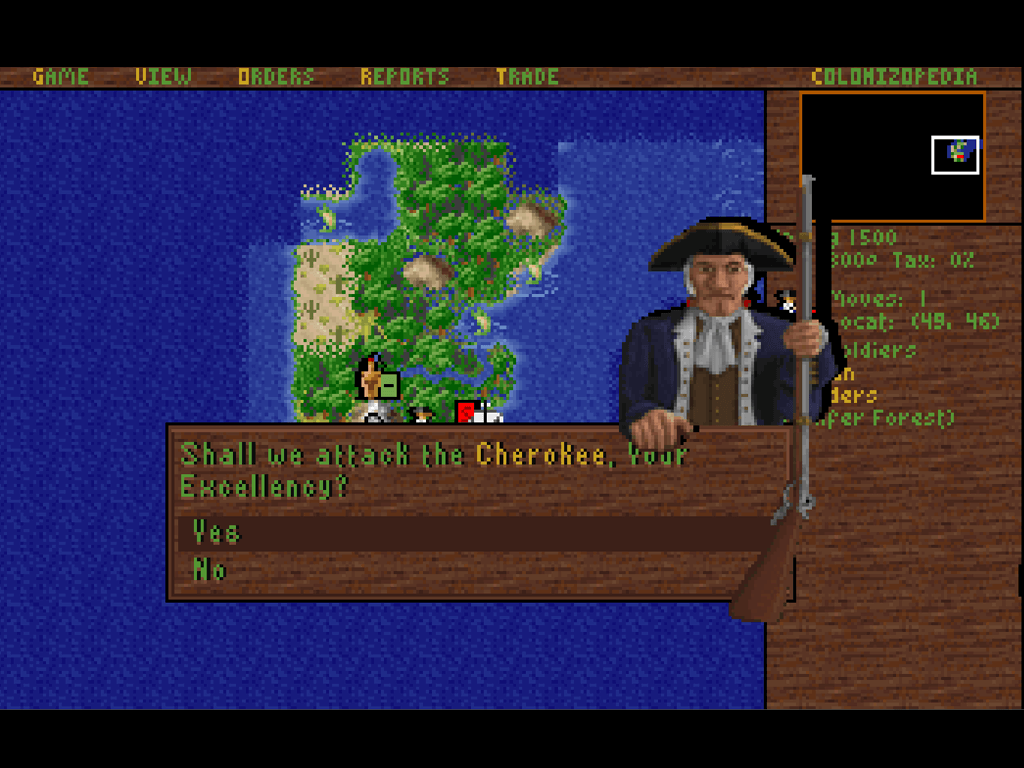 One of the primary objectives in Colonization is achieving independence from the mother country. As colonies become more self-sufficient, their relationship with the colonial power changes, leading to the ultimate goal of declaring independence and facing the Royal Expeditionary Force in battle.
Differences from Civilization
While Colonization shares similarities with Sid Meier's previous game Civilization, it introduces distinct gameplay mechanics and strategic elements. Rather than creating a new civilization from scratch, players manage the expansion of established colonial powers in service of their respective monarchies. The game's focus on the New World setting, trade, and colonial relations sets it apart from Civilization.
Play Sid Meier's Colonization Online
Today, fans of classic games can enjoy Sid Meier's Colonization online and for free in their web browsers. Experience the challenges of early colonization, build thriving colonies, and strive for independence in this timeless strategy game.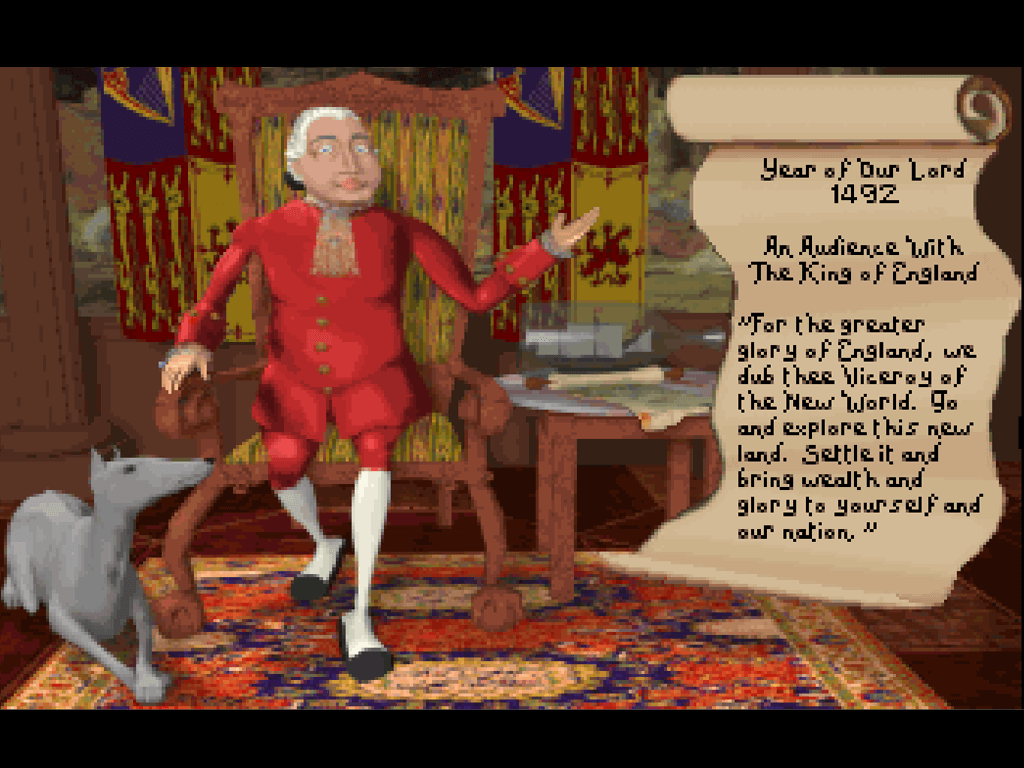 Colonization introduced the concept of founding fathers to the Civilization series, where players could achieve social and industrial advances by adding historical figures like Francisco Vásquez de Coronado and Pocahontas to the "Continental Congress."
Conclusion
In conclusion, Sid Meier's Colonization offers an engaging and historically immersive gaming experience, allowing players to relive the challenges and triumphs of early colonization in the New World.
With its strategic depth and unique gameplay mechanics, this classic game continues to captivate strategy enthusiasts to this day.