In a gaming landscape often dominated by 3D graphics and massive file sizes, this gem from 1994 reminds us that addictive, enjoyable gameplay is what truly matters.
A Shareware Marvel
Originally introduced as shareware, Slicks 'n' Slide has evolved over the years, thanks to the dedication of designer Timo Kauppinen. This underdog racer has managed to capture the hearts of gamers without the marketing might of major corporations.
Jeff Kang of Games Domain provides an insightful review, highlighting what makes this game a hidden treasure: "With engaging gameplay and colorful, cartoon graphics, this shareware title manages to race in the same lap as its commercial counterpart, Death Rally from Apogee Software."
Chaotic Races for Everyone
Slicks 'n' Slide offers pulse-pounding races for up to four players, featuring an array of vehicles, from motorcycles to futuristic saucers, and a variety of race tracks. Control your chosen vehicle from a top-down perspective and strive to be the first to complete the required laps.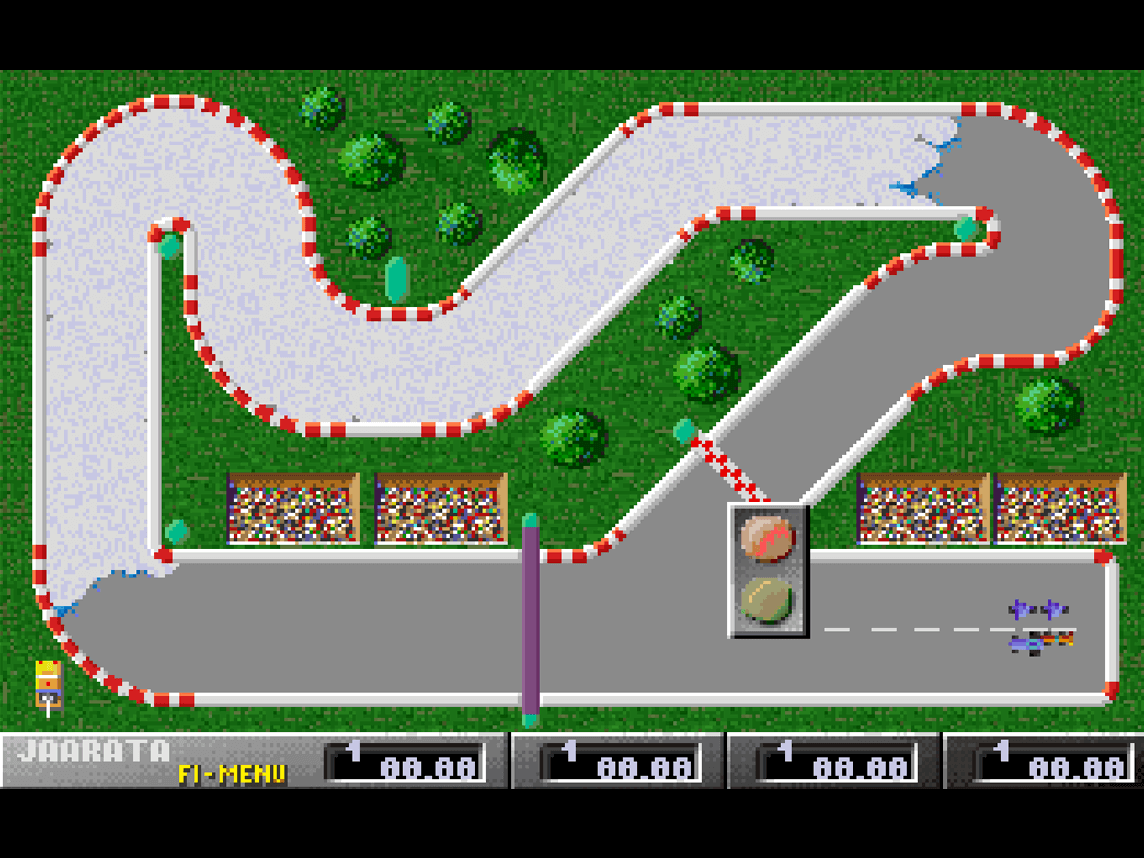 However, this game embraces the spirit of mayhem and mischief. You can equip your vehicle with an arsenal of weapons and upgrades, turning your ordinary ride into a fearsome machine of destruction. From shooting missiles to laying landmines and ramming opponents, almost anything goes on the track.
Unleash your inner rogue racer and outwit your opponents to claim victory. If you prefer a more traditional racing experience, you can toggle off these enhancements and focus solely on the thrill of the race.
Experience retro racing at its finest and reign supreme on the tracks of Slicks 'n' Slide.
Learning the Ropes
While the controls are straightforward, with directional keys and a fire button, mastering the art of turning and maneuvering around tight corners may take a few sessions. It's easy to lose control, and early races might have you driving in the wrong direction.
The computer-controlled opponents are no pushovers, requiring practice and patience to start winning races. For the ultimate enjoyment, gather your friends for Slicks 'n' Slide's multiplayer mode. While accommodating up to four players on a single computer can be a challenge, the chaotic racing action and shared laughter make it well worth the effort.
A Must-Have for Racing Enthusiasts
Slicks 'n' Slide combines excellent gameplay, pixel graphics, and a delightful sense of humor, making it an essential addition to any racing or action gaming collection. While the shareware version offers plenty of tracks to explore, the registered version unlocks the fantastic track designer, allowing you to create your own racing circuits.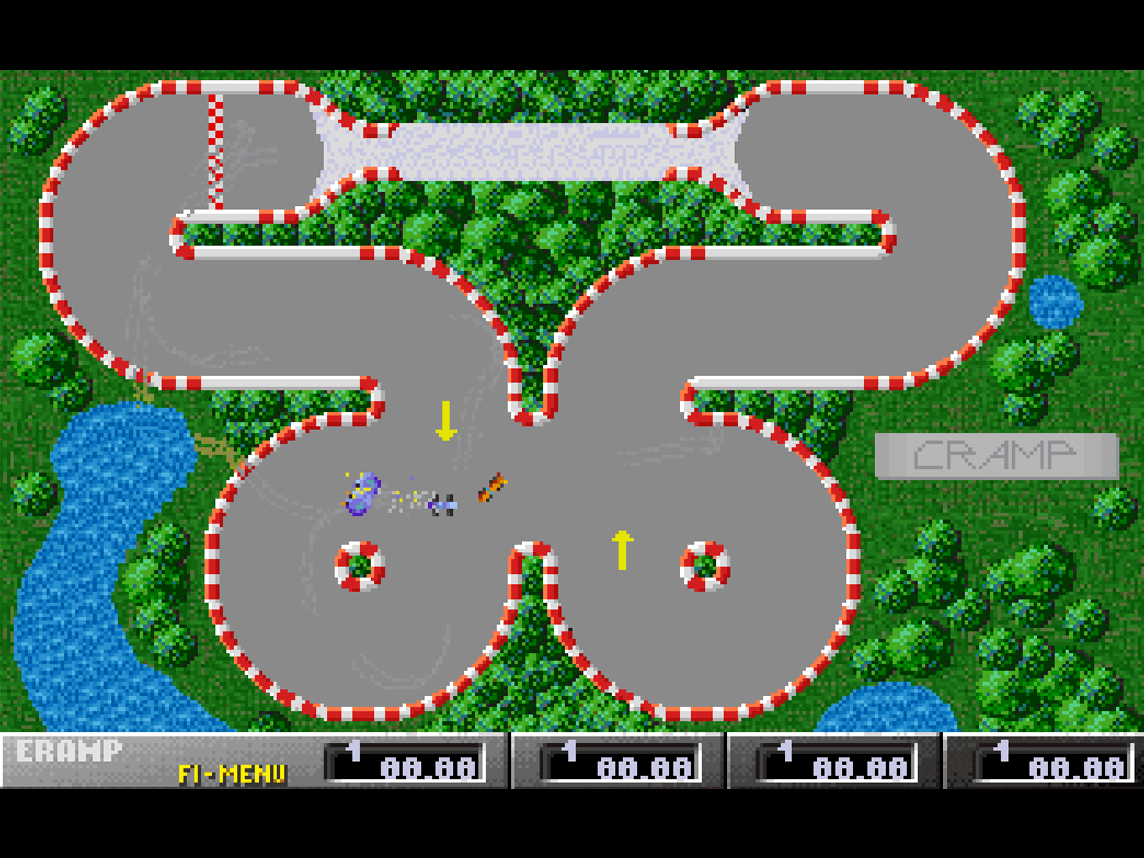 Play Slicks 'n' Slide Online
Enjoy an excellent arcade racing game Slicks 'n' Slide online, not only on your desktop but also on your mobile devices and tablets. Take the nostalgia of classic racing with you wherever you go.