A Natural and Engaging Experience
What sets Strip Poker Professional apart is the quality of its models. From the moment you select a model to undress, you'll find the game's approach rather naturist.
While some models sport unconventional and daring attire, others opt for more casual wear, creating a game environment that feels less explicit. While it's certainly not suitable for players under 18, it manages to maintain a more natural and relaxed atmosphere compared to similar games.
Shuffle the cards and enjoy the game with 90s models!
The Poker Mechanics
When it comes to the core poker mechanics, Strip Poker Professional excels. The game offers a balanced poker experience, ensuring that you won't feel like the odds are unfairly stacked against you.
Unlike some games that seem to favor the AI player, this one provides you with an equal chance of winning. It's a significant improvement compared to earlier strip poker games, making the gameplay more enjoyable.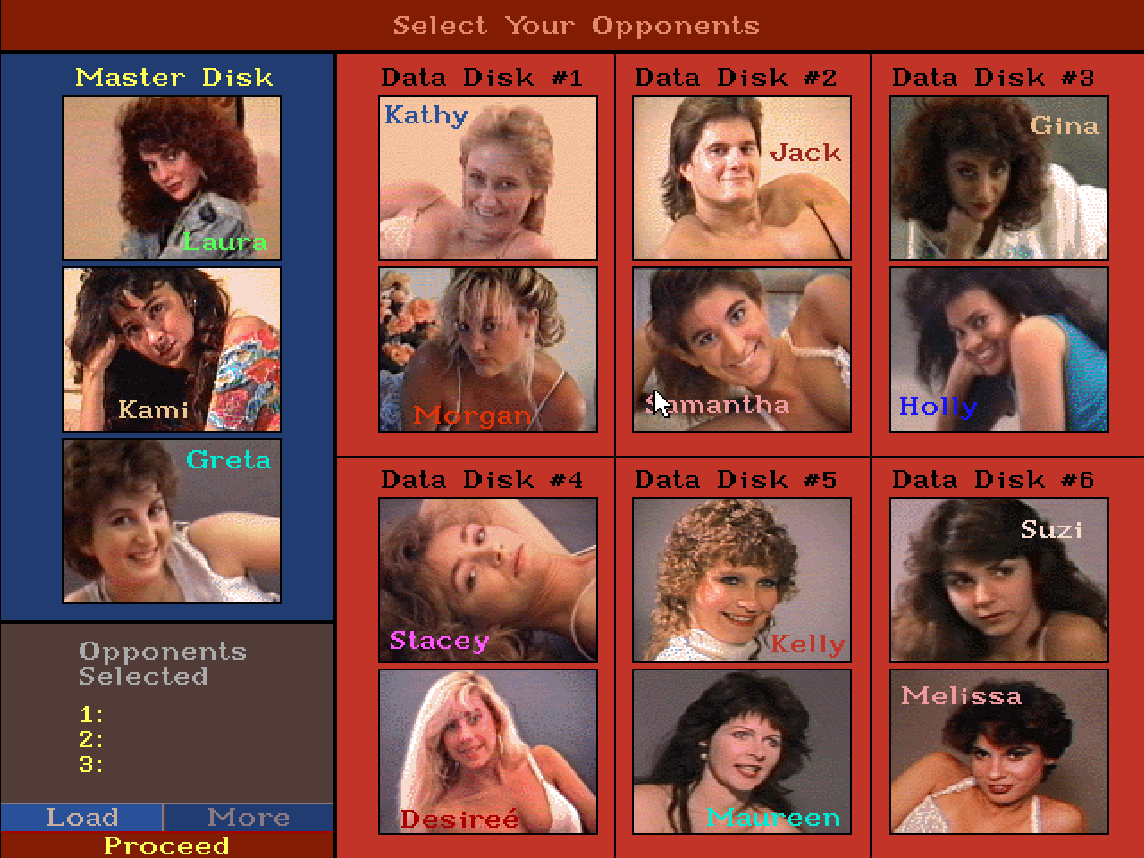 High-Quality Graphics
The models featured in the game are portrayed through digitized photographs, resulting in high-quality visuals. Being a game from the late 90s, it benefits from improved graphics, enhancing the overall aesthetic.
Are you ready for a game that offers a unique blend of poker and quality models?
The visual appeal adds to the immersive experience, making Strip Poker Professional an engaging choice for fans of this genre.
Challenging Gameplay
One of the remarkable aspects of this game is that you don't have to work too hard to progress and see the models revealed. Other AI players can help with this aspect, but remember, you'll still need to play strategically to avoid being the first to lose.
With the challenge levels well-balanced, you can enjoy a game that keeps you engaged without feeling overwhelming.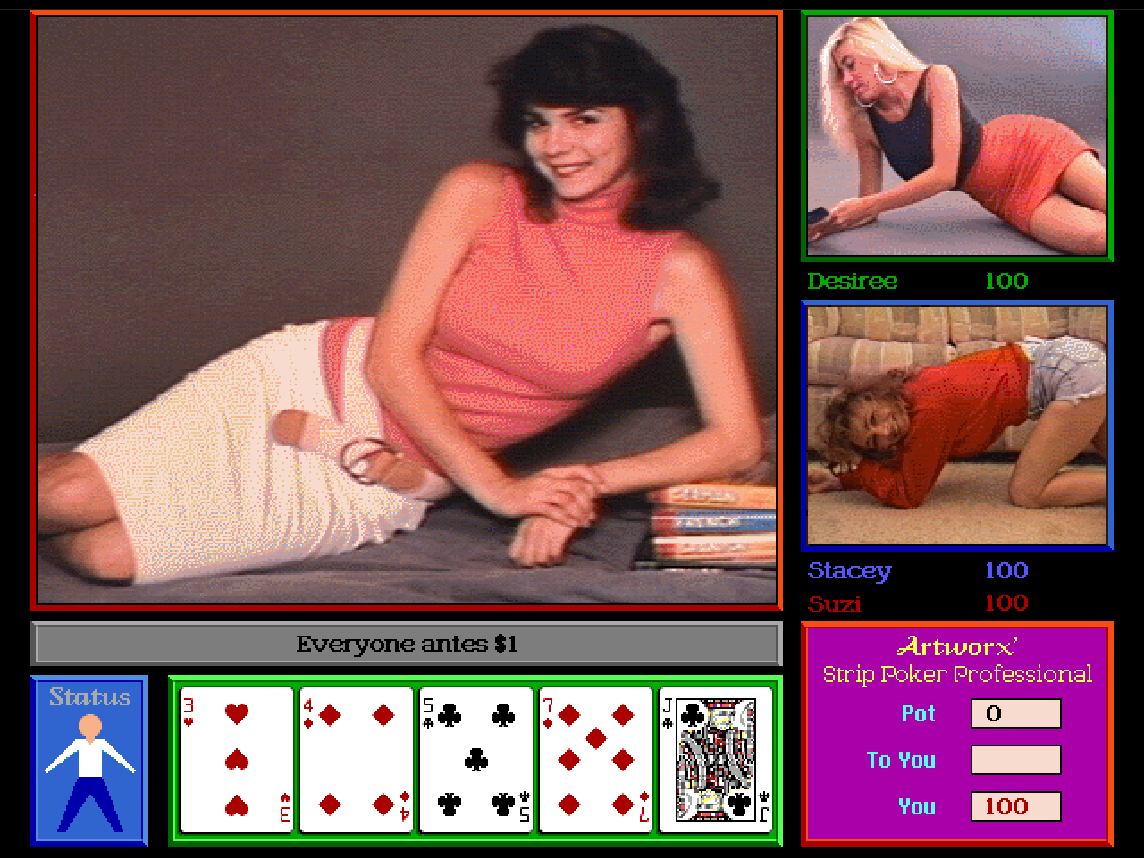 Conclusion
Strip Poker Professional offers an entertaining and engaging poker experience, complemented by its quality models and balanced gameplay. If you're a fan of strip poker games and appreciate a more natural feel, this game is definitely worth a try.
It's a unique take on the genre that combines the allure of 90s models with enjoyable gameplay.
Play Strip Poker Professional online
Now you can play Strip Poker Professional online, in a web browser, for free!