Developed by the Canadian studio Mindspan and published by Accolade, it made its debut in 1991 on MS-DOS compatible operating systems and later as "Winter Challenge" for the Sega Genesis in Europe (1991) and the United States (1992).
Despite being unlicensed and not endorsed by the International Olympic Committee, the game garnered attention for its variety of events and visual presentation.
The game features a basic 3D engine which allows to simulate slopes with ease, which enhances the gameplay of some events such as the Downhill.
Gameplay, as expected from a Winter sports game, relies on finding the faster trajectories in most events (Downhill, Giant Slalom, Luge and Bobsled), pacing the run correctly (Cross Country and Biathlon), skill and timing (Ski Jump), with button mashing reserved for just one (speed skating).
Gameplay
Tournament Mode
In Tournament mode, players can create their own competitor, choosing from a pool of 16 possible faces and nationalities. Up to ten players can participate, each with their unique characters.
The game offers different difficulty settings, which affect the skill levels of computer-controlled athletes. The objective is to compete in various winter sports events and emerge victorious.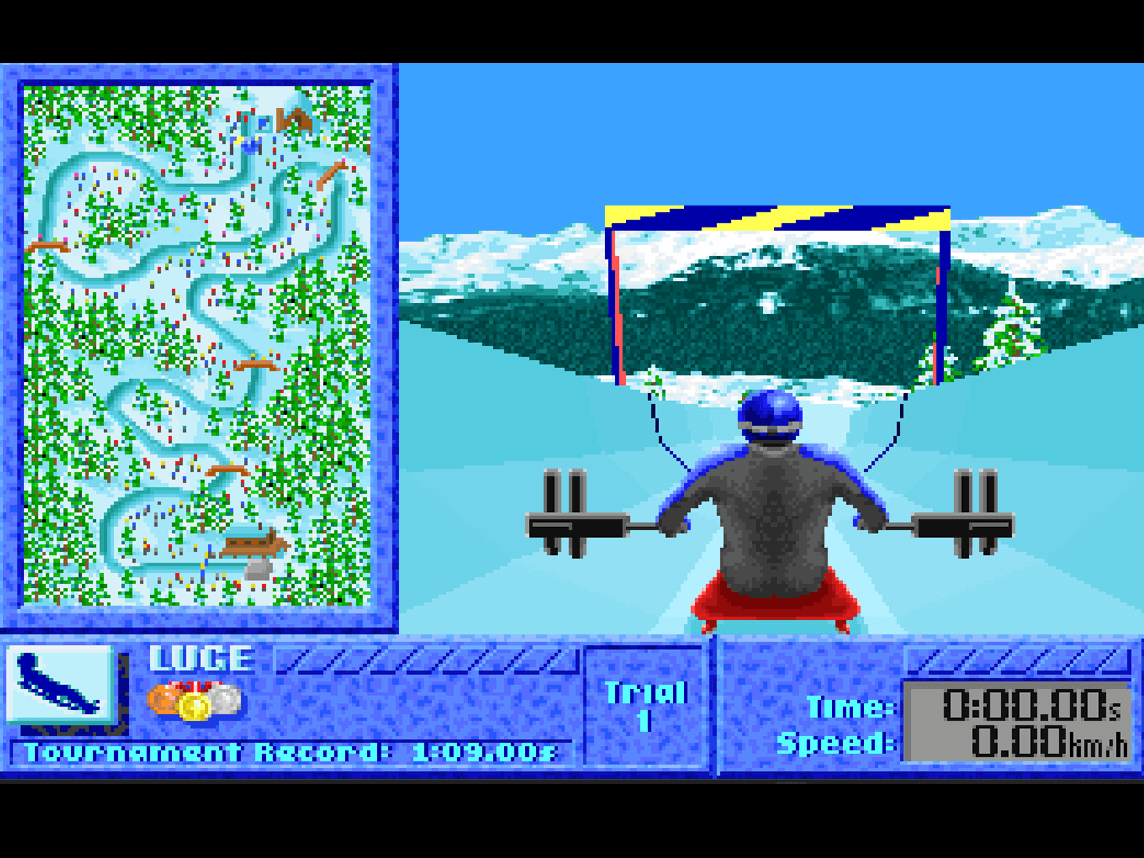 Training Mode
For those looking to hone their skills in specific events, Training mode provides a single-player experience. Here, you can participate in individual events with simplified rules that allow for errors.
Whether it's mastering the downhill skiing or refining your shooting accuracy in the biathlon, Training mode lets you perfect your techniques.
Events
The Games: Winter Challenge features eight winter sports events, each with its own set of challenges and gameplay mechanics.
These events include:
Luge
Players navigate a treacherous downhill luge course, aiming for the fastest time while utilizing the outside curves to gain speed without losing control.
Downhill Skiing
In this event, players must guide their skier through flagged gates on a downhill course, racing against the clock to reach the finish line.
Cross-Country Skiing
Navigate a long-distance course while managing an energy meter to maintain optimum speed and endurance.
Bobsled
Experience the thrill of navigating a narrow course in a bobsled, akin to the luge event but with its unique twists and challenges.
Speed Skating
Complete three laps around a circuit, starting with a gun and requiring rapid key presses to maintain speed.
Giant Slalom
Knock over as many flags as possible on a downhill course while relying on a course overview map to locate the flags. Players can 'tuck' for increased speed at the cost of motion.
Biathlon
A fusion of cross-country skiing and shooting, players ski to five targets and aim with their rifle. Accuracy is paramount, as inaccurate shots result in time penalties.
Ski Jump
Timing is everything in this event. Players must time their downhill jump, manage mid-air wind resistance, and align their landing to achieve the greatest distance without wiping out.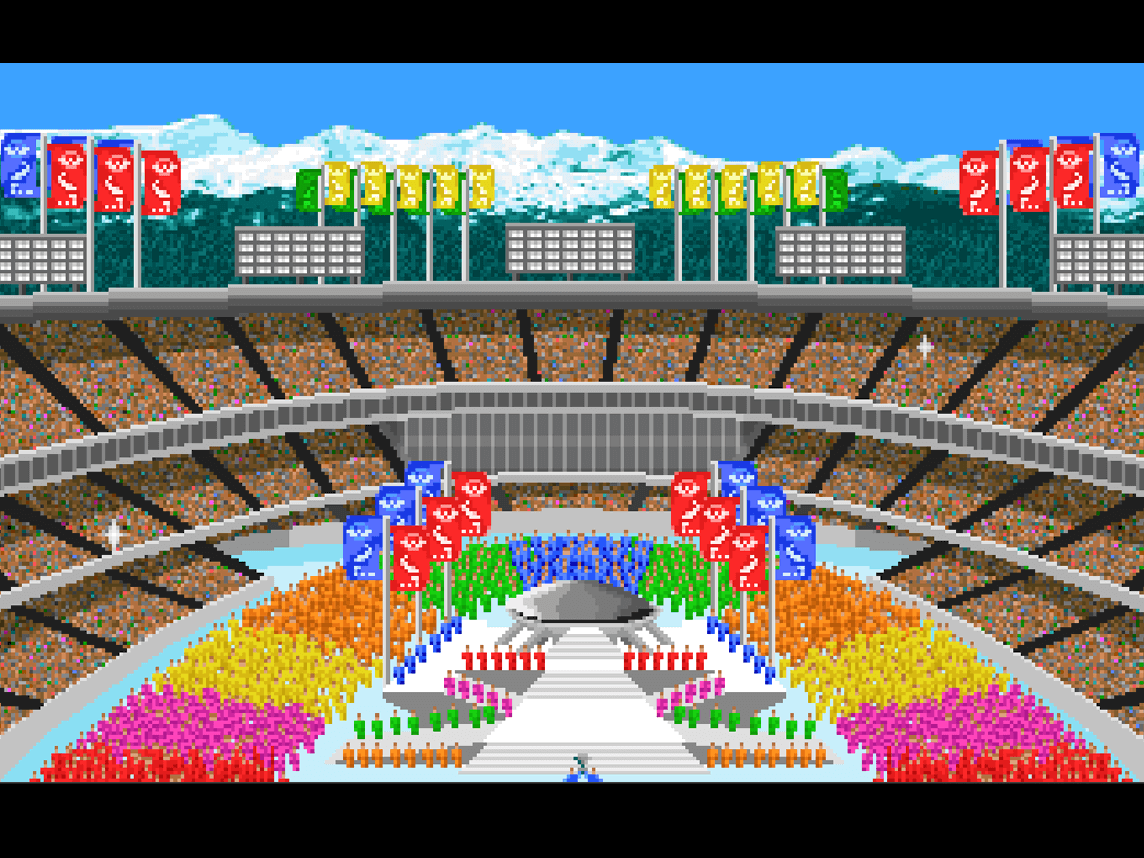 Conclusion
The Games: Winter Challenge offering players a chance to experience the Winter Olympics. With its range of events, realistic gameplay mechanics, and visuals, this game has left a lasting impression on sports gaming enthusiasts.
Although not officially endorsed by Olympic organizations, it remains a classic in the world of sports video games.
Play The Games: Winter Challenge Online
The Games: Winter Challenge is now playable online  in a web browser, on yout tablet or mobile phone on our website.