Available in both stand-alone and add-on forms, The Humans: Insult to Injury (The Humans 2: The Jurassic Levels) is presumably named to cash in on the then-current Jurassic Park hype.
It contains 80 additional levels for the Lemmings-influenced puzzler Evolution: Dino Dudes (known as The Humans in the UK).
The objects collected during the first game are available from the start, so puzzles are immediately more complex.
Just what the heck are HUMANS? and what are they doing in a computer game anyhow?
In The Humans, teamwork becomes the linchpin for survival. Navigating a world of chaos and carnivores, players must work collaboratively, unlocking new tools such as fire, weapons, wheels, and even deodorant.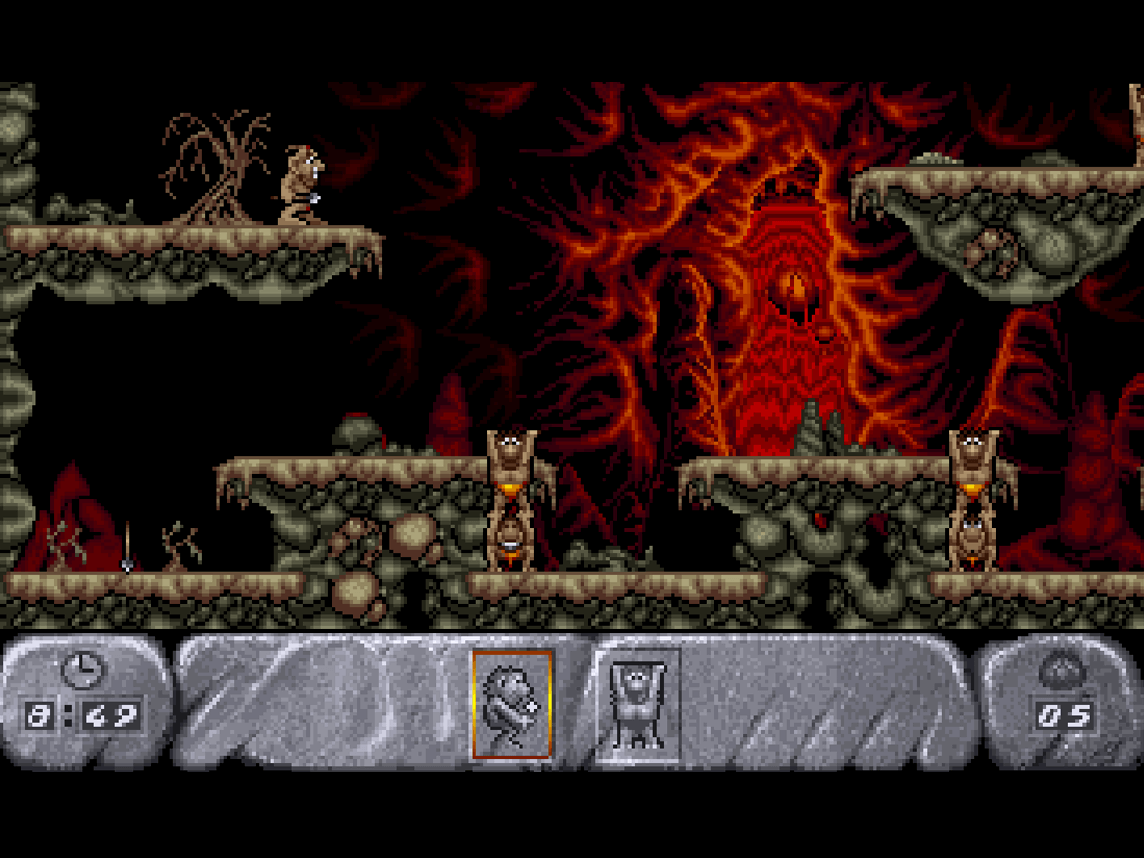 It's a naive struggle against extinction, where you score points by finishing levels with as many of your tribesmen intact as HUMAN-ly possible.
Love, death, food… it's all here
Play The Humans: Insult to Injury online
You can play The Humans: Insult to Injury online, in a web browser, for free!