The Secret of Donkey Island, originally 'Tajemství Oslího ostrova' in Czech, offers a unique and captivating journey into the world of adventure gaming.
Developed by two Czech teenagers, this game was conceived as a parody of the famous 'The Secret of Monkey Island' series. Created primarily on a school computer, it was unleashed upon the world in June 1994.
A Humorous Spin on a Classic
The plot unfolds in the wake of the first two Monkey Island games, with the emergence of LeChu(c)k's brother, LeGek, setting the stage for another hilarious escapade.
The protagonist, Guybrush Threepwood (or Gajbraš Tripvůd), faces new challenges and comedic twists as he strives to survive and find his way home after the calamity that befalls his pirate galleon at the hands of LeGek.
Storytelling and Gameplay
Stepping into the shoes of the wannabe pirate, Gajbraš Tripvůd, players find themselves marooned on Donkey Island. The Secret of Donkey Island is more than just a parody; it's a well-crafted and entertaining adventure, drawing inspiration from The Secret of Monkey Island.
However, it's essential to note that it doesn't aim to outshine the original but rather to provide a new and amusing perspective on the established narrative.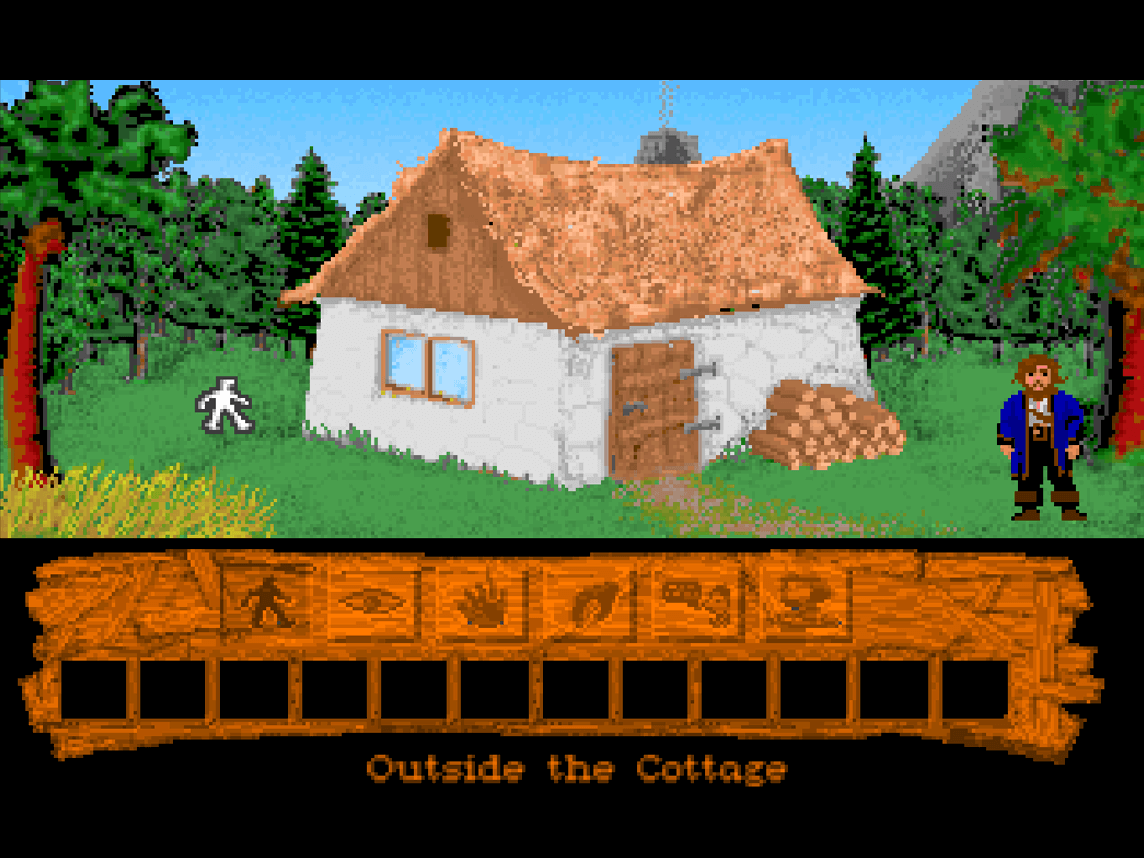 A Whimsical Odyssey
This adventure isn't about plot twists but rather about uncovering facts, truths, and connections in a humorous and whimsical way. The game allows you to engage with supernatural entities, animals, pirates, and ordinary folks.
Occasionally, you might even find yourself in amusing dialogues with none other than yourself. Gajbraš Tripvůd's witty remarks and comical conversations add an extra layer of delight to the game. Be ready for references to other games, personalities, and real-life situations that will tickle your funny bone.
A Visual Delight
The game's graphics deserve commendation, considering it was created in 1994. During that period, its colorful, detailed, and rich graphics marked a significant accomplishment.
It keeps pixel-hunting to a minimum, which adventure game enthusiasts will surely appreciate.
Most of the time, you won't need to squint and search for elusive pixels, objects and elements are visibly distinct from the background.
Your Journey, Your Pace
The Secret of Donkey Island allows you to save your progress, and you'll have ample save slots to use throughout the game.
This feature ensures that you can play at your own pace and enjoy the adventure without unnecessary pressure.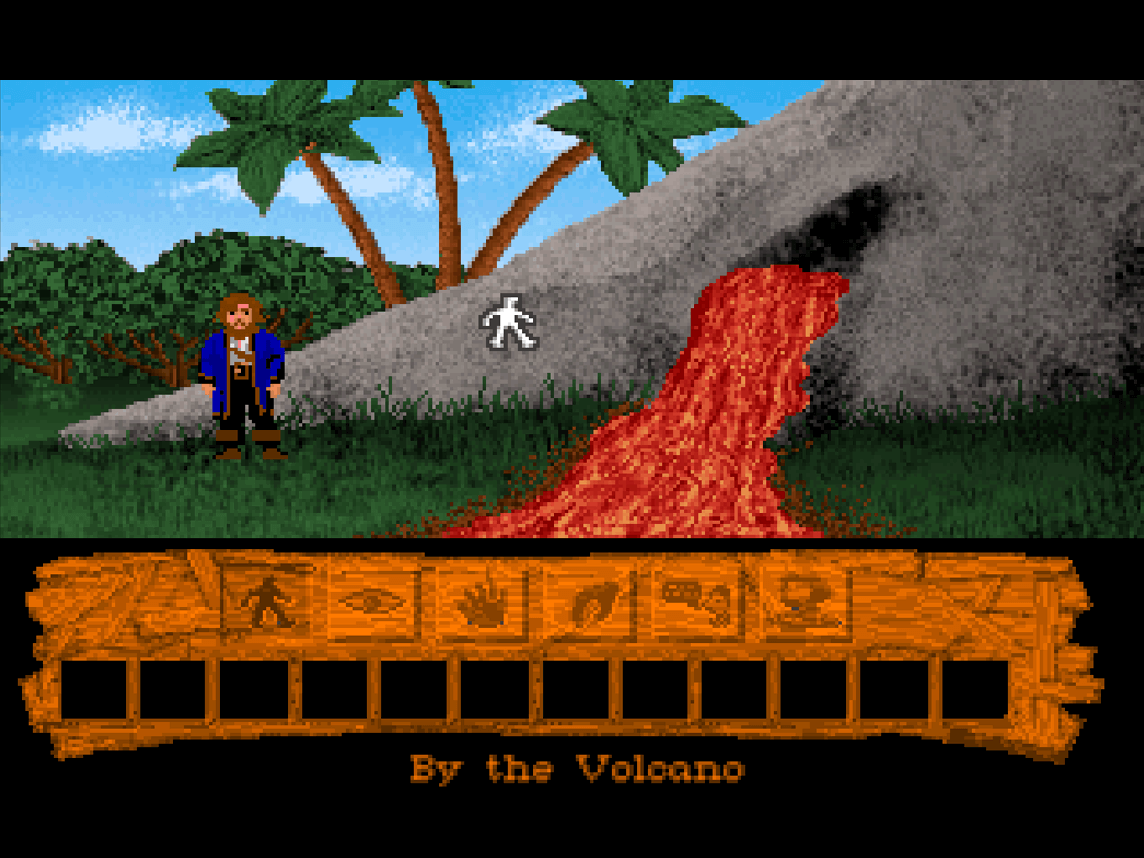 Conclusion: A Charming Czech Adventure
In conclusion, The Secret of Donkey Island offers a charming and amusing adventure. While it may not introduce groundbreaking elements to the adventure game genre, it's a delightful, funny, visually pleasing, relatively short, and not overly challenging Czech adventure.
The story, with its amusing dialogues, makes for a lighthearted and enjoyable gaming experience.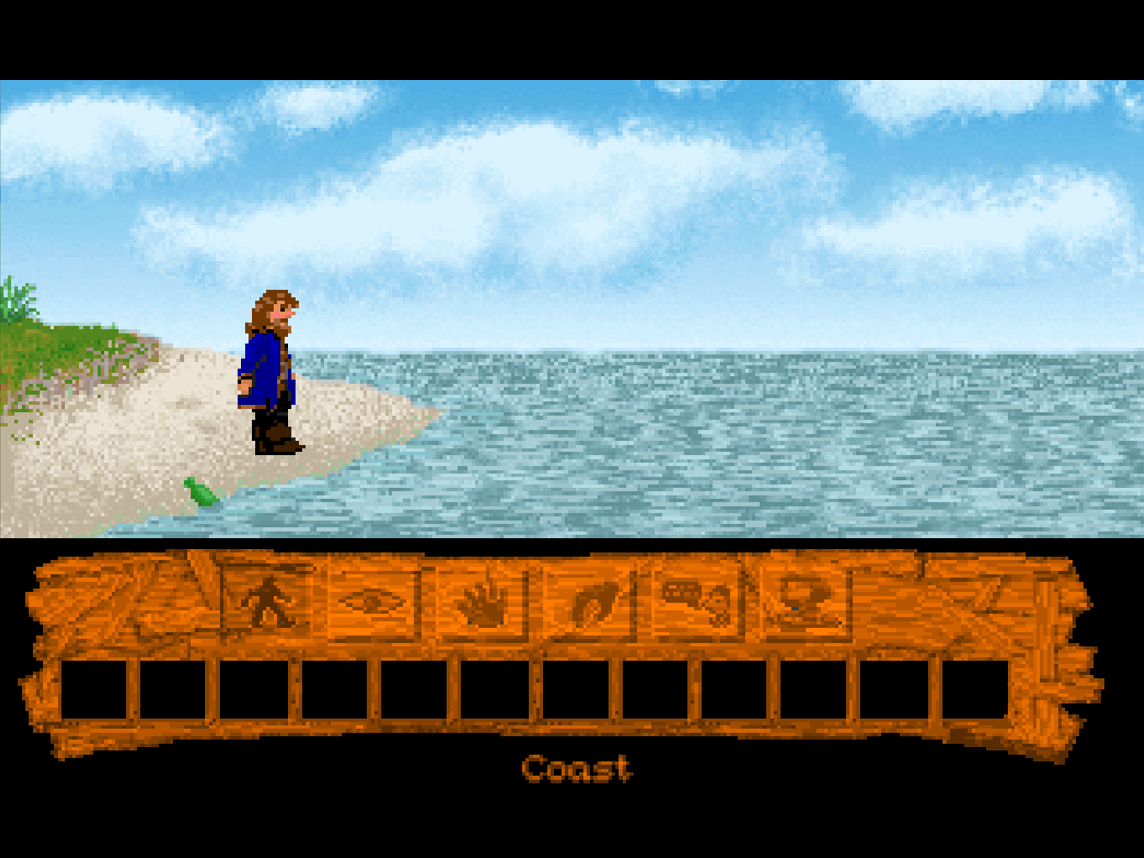 Play The Secret of Donkey Island online
Now you can play The Secret of Donkey Island online, in a web browser. You can choose between czech version and english version.