Welcome to the world of "Tom & Jerry: Yankee Doodle's CAT-astrophe." In this DOS game, you step into the shoes of Jerry the mouse trying to earn as many points as possible.
This game marks the inception of Tom and Jerry's journey into the world of PC gaming. Inspired by "The Yankee Doodle Mouse," this title was published by Hi-Tech Expressions, Inc.
Repetitive Escapades in a Compact World
Prepare yourself for a surprising revelation – your entire gaming universe revolves around a single locale. Yes, you read that correctly. The game's relentless repetition forces you to navigate the same confined space repeatedly.
As a player, you assume the role of Jerry in a frantic basement chase, all while trying to outwit Tom's cunning traps. Points are your currency, and you earn them by launching daring attacks on Tom.
Your arsenal of mischief includes running him over in a miniature car, tossing eggs, engaging in a fencing duel with knitting needles, releasing lightbulbs from a cardboard airplane, and even hurling dynamite sticks.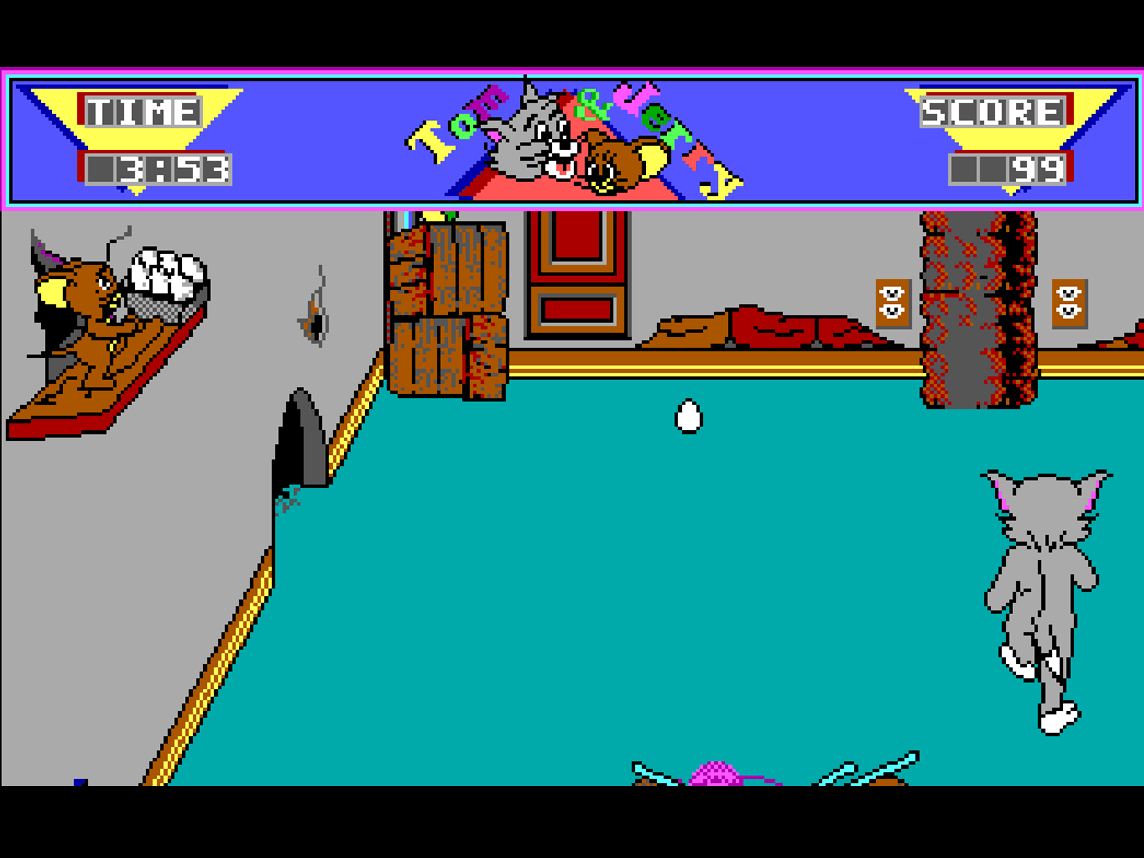 Each successful action adds points to your score, but beware, as any misadventures at the paws of Tom will deduct points from your tally.
But beware, as Tom is no pushover. If you linger too long on the egg-tossing platform, he'll retaliate with a plunger fired from his trusty gun.
If you can overlook the lack of variety in your surroundings, you'll soon find yourself contending with less-than-ideal movement controls that can lead to some nerve-wracking moments. Your movements are restricted to the horizontal and vertical axes, and when it comes to controls, you might find yourself bewildered by the simplicity yet unfamiliarity of the key commands.
The game does offer a ray of hope with its array of feasible actions, although they may not be as exhilarating as you'd expect.
Conclusion: A Timeless Cat-and-Mouse Conundrum
Once again, the indomitable Tom and the mischievous Jerry find themselves in an amusing yet relentless battle, and the outcome is in your hands. Will you steer Jerry to victory, or will Tom finally have the last laugh in this spirited basement brawl?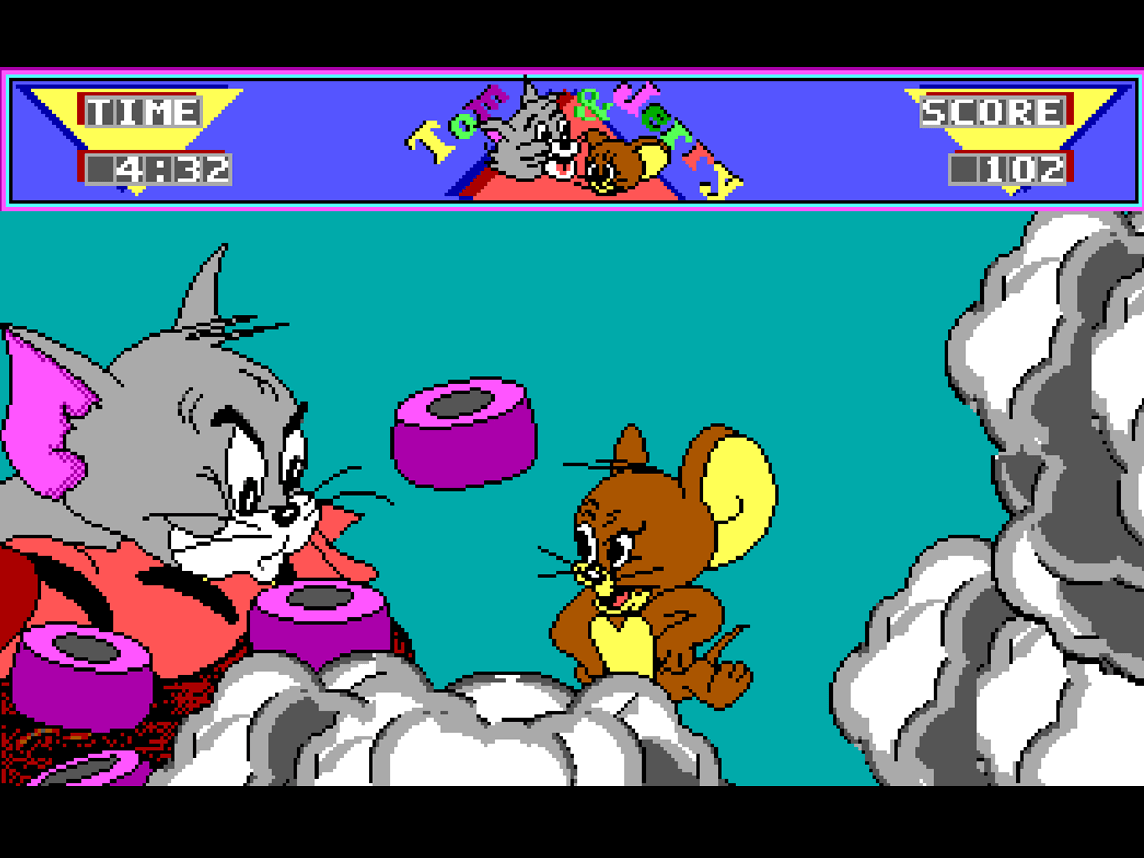 Play Tom & Jerry Online
Now you can play Tom & Jerry: Yankee Doodle's CAT-astrophe online in your web browser.