The Games: Summer Challenge builds upon the success of its predecessor, Winter Challenge, offering players a chance to experience the Summer Olympics.
Similar to the Winter edition, this game features a lineup of eight diverse events, each designed to test your skills, timing, and technique.
Whether you're competing against computer-controlled opponents or challenging your friends in multiplayer mode, Summer Challenge promises hours of fun and excitement.
Gameplay
Variety of Events
Summer Challenge lets you immerse yourself in eight thrilling events that capture the essence of the Summer Olympics. These events include:
Kayaking
Navigate a downhill stream, maneuvering through gates without missing or touching them. Precision and speed are your allies in this event.
Archery
Test your aim and concentration as you aim for targets with three arrows. Master the erratic crosshair movement to hit your mark.
400m Hurdles
Complete a full lap on the track, setting the pace and timing your jumps. Mistimed jumps can cost you valuable seconds.
High Jump and Pole Vault
In these events, set the bar height, build up speed by mashing the power button, and time your jump perfectly. How high can you go?
Equestrian
Steer your horse through a technical course, navigating hurdles and walls. Keep your horse on track, or face time penalties.
Javelin
Launch the javelin as far as possible in three attempts. Build speed and time your release to achieve the best angle.
Cycling
Race in the velodrome, aiming to complete laps while staying close to the inner edge without falling. Speed and control are your allies in this event.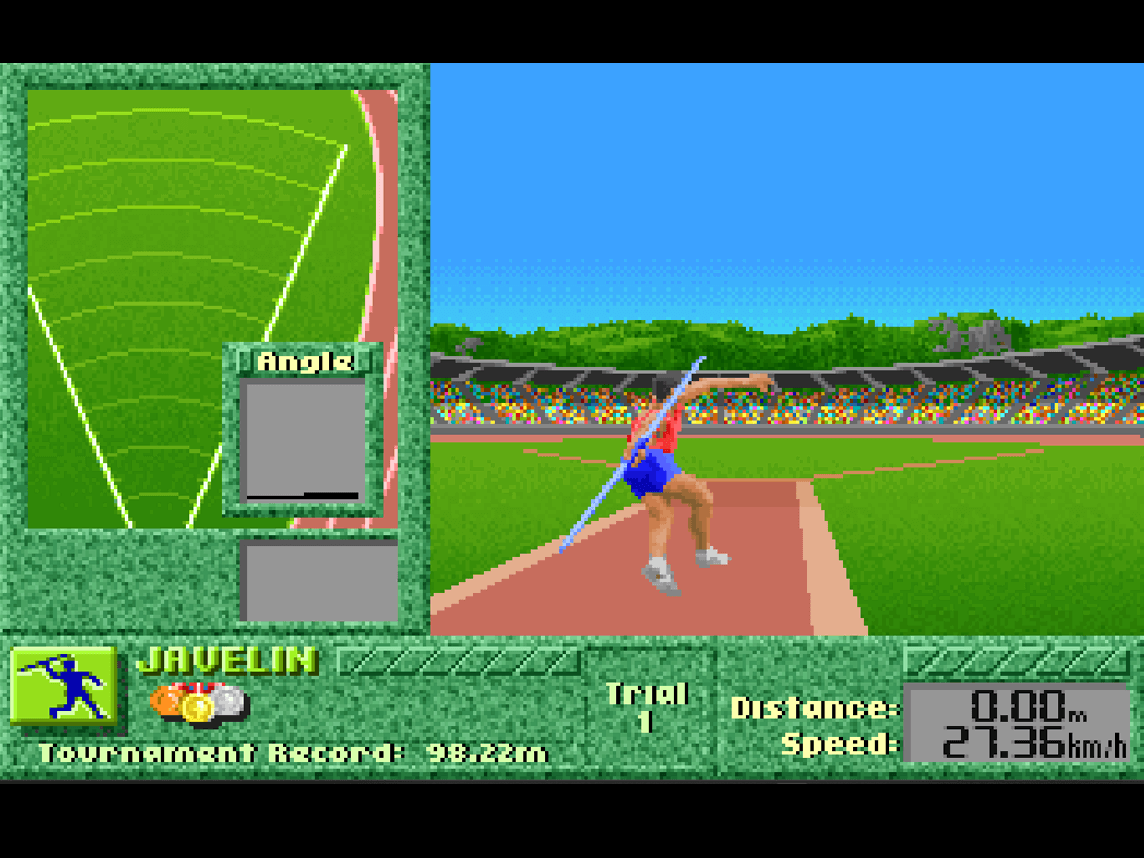 Multiplayer Mode
Compete with up to 10 friends in the tournament or face off against computer-controlled opponents.
Multiplayer mode adds an extra layer of excitement to the game.
Graphics and Gameplay
Summer Challenge maintains the same visual style as its predecessor, featuring polygonal environments with bitmap athletes. The game offers various modes, allowing players to train or participate in tournaments.
With three computer difficulty levels and a choice of 16 nations, there's plenty of replay value.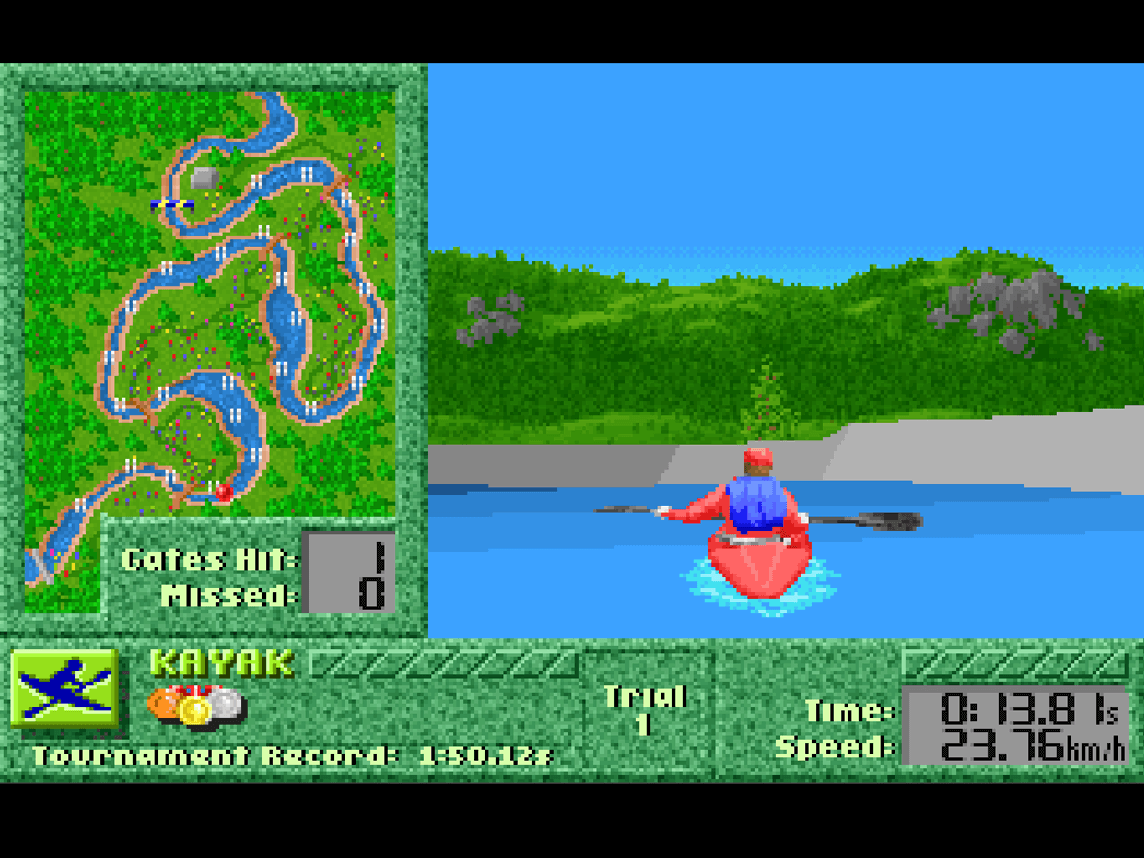 Conclusion
The Games: Summer Challenge is a worthy sequel that brings the spirit of the Summer Olympics to your screen. While some events may seem easier and more repetitive than those in Winter Challenge, the game remains an enjoyable experience, especially when played in multiplayer mode.
If you're a fan of the Winter Challenge or the Epyx sports series, Summer Challenge comes highly recommended.
Play The Games: Summer Challenge online
Now you can play Summer Challenge online, in a web browser!